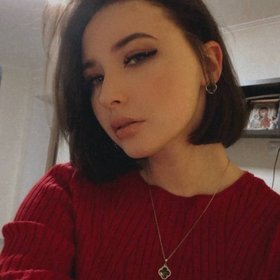 Kristina Veselovskaya
City: Kamianets-Podilskyi
Начало карьеры: 2021 г.
Current VeAn artist
Features:
Certified

Member of the tattoo association
Services:
Training consultation
Sketch design
Art Session
Tattoo Cover up
Correction
Tattoo
Consultation
Cover-up
Art session
Tattoo
Correction
Master training
Styles:
Linework
Neo-Traditional
Realism
Chicano
Biomechanics
Old School
New School
Tribal
Dotwork
Polynesia
Traditional
Blackwork
Watercolor
Graphics
Japanese
Geometry
Minimalism
Chicano
Neo-Traditional
Lattering
Graphics
Traditional
Information:
Christina has been a tattoo professional for more than a year now. The skills that she acquired in art school help her a lot. The master not only works in all styles, but also makes author's sketches. She will help bring any of your ideas and wishes to life.
"Tattooing is not just a job. It's also my hobby, which allows me to express myself and be myself."