Tattoo studio in Mukachevo
A tattoo is a memory of a significant event and an opportunity to attract attention, a way to tell others about your worldview and a tribute to fashion.


"VeAn Tattoo" is a tattoo studio in Mukachevo, where experienced artists make any client's fantasies come true. Our masters professionally apply images of any complexity to the skin according to ready-made sketches. The service of creating an author's body art pattern is available to clients. A tattoo according to the author's sketch is an opportunity to get a unique drawing that reflects in detail the thoughts, feelings, emotions of a person at a particular moment in life.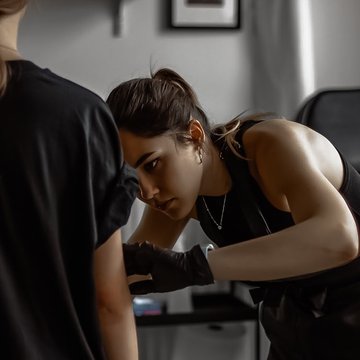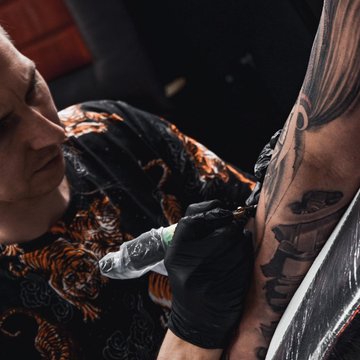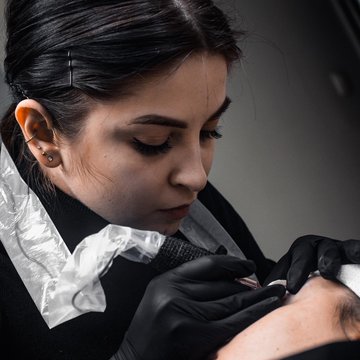 Tattoo studio in Mukachevo: services
A professionally made tattoo will emphasize individuality and become a bright zest.


We offer a full range of services, from body art to training in the art of tattooing.
Popular services:


Permanent makeup– creation and removal of contour makeup;

Tattoo - drawing, correction, removal of drawings;

Piercing any part of the body;

Training with the issuance of a professional training certificate.


The level of service at VeAn tattoo meets European standards. Affordable prices for services are a reason for bold experiments. Here you can get a tattoo that will become a happy talisman. You can try yourself in a new in-demand profession.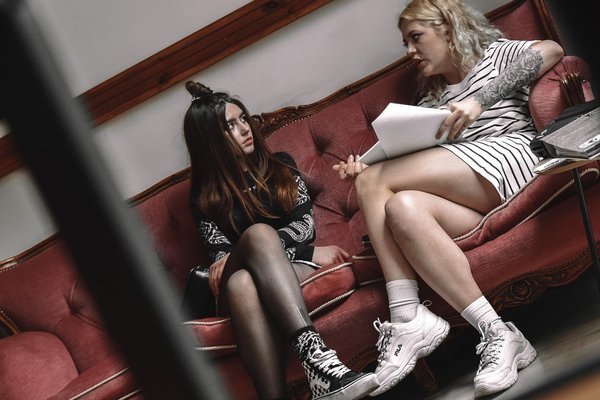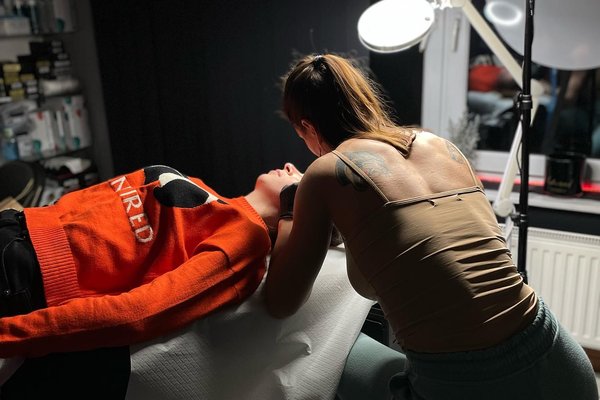 Benefits for our clients
Every person who visits a tattoo studio in Mukachevo will be able to appreciate the friendliness and professionalism of our masters.


We help our clients forget about problems, live a bright, rich life.
Benefits for our visitors:


Free consultation.

In the time of communication between the client and the master, the general idea and design of the drawing is determined, a sketch is selected or an author's project is developed. We take into account all the wishes of clients so that each client is satisfied with the result.

Professionalism.

All the masters of the VeAn tattoo studio have undergone specialized training, which is confirmed by the relevant diplomas. They do not stop at the achieved level of competence, constantly improve their skills and participate in international competitions and festivals, where they often win prizes.

Safety.
Our specialists have received medical education, which allows us to maintain a high level of safety procedures. We strictly comply with the requirements of sanitation and hygiene, which excludes the possibility of infection. All instruments are sterilized; work surfaces are regularly treated with disinfectants. At the request of the client, the masters use sets of disposable instruments that are opened immediately before the procedure and disposed of after it.
We use modern materials and advanced technologies.

Safe and high-quality consumables are the key to obtaining a clear, expressive, aesthetically attractive pattern. We choose only the best for VeAn Tattoo clients!

Events and special offers.

If you decide to visit our studio, you will be pleasantly surprised by the gifts. Regular giveaways, lucrative discounts and prize draws will help you realize your dream of getting a tattoo without spending extra money. It is easier for the studio subscribers to learn about upcoming promotions and discounts. Do not miss your chance!


Feedback from satisfied visitors is the best confirmation of the impeccable work of our artists. You only need to make one phone call to sign up for a consultation and see for yourself the quality of the services provided.
How are we working?
A free consultation is an opportunity to learn more about the technique of applying permanent drawings and try on sketch options.
If you are not psychologically ready to get a tattoo or piercing, you can just chat with the master, who will be happy to answer questions and share professional secrets. "VeAn Tattoo" is a specialized tattoo studio in Mukachevo, a place where dreams come true and new horizons open up.