Tattoo studio in Kalush
"VeAn" is a tattoo studio in Kalush with the widest range of services.


This is a meeting point for art body modification fans and artists who offer professional service to clients. Our specialists strictly comply with relevant standards, so we guarantee each client complete process safety, the use of modern equipment and high-quality consumables and an individual approach. We will make every effort so that you can fulfill your idea, if there are no physiological obstacles. Come to find out more. Also follow us on social networks not to miss the giveaways, which will give a discount on all services of the VeAn tattoo studio in Kalush.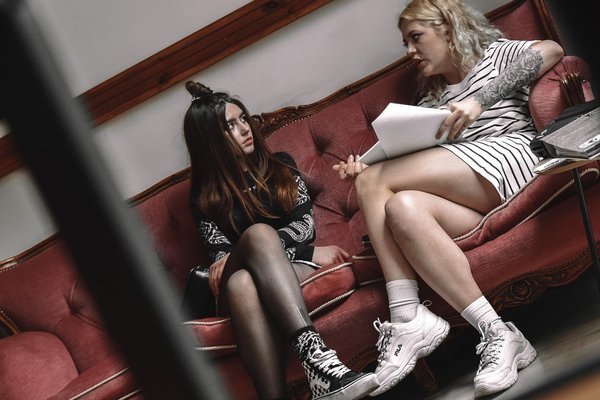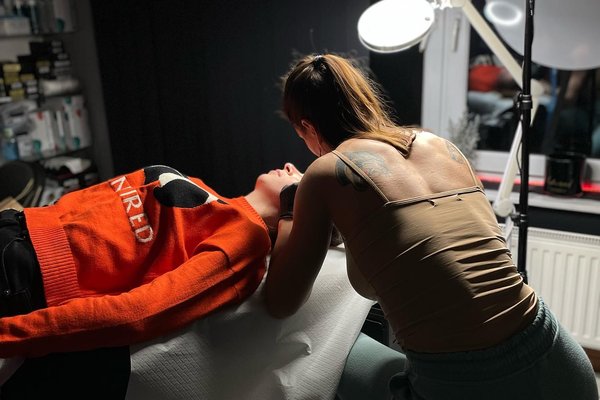 Why fans of tattoos,
piercings and permanent makeup
trust our tattoo studio in Kalush?
VeAn, the best tattoo studio in Kalush, employs qualified specialists:


Professionally trained;

Regularly confirming competencies at specialized competitions, conventions;

Fans of their art who daily strive to popularize all areas of body modification.


Our activities are aimed not only at providing services to the residents of Kalush. We strive to ensure that strict standards are adopted in the segment. Only in this case, clients of all tattoo studios will be able to count on a safe quality service. In the meantime, we strictly monitor the observance of sanitary and hygienic standards in our own premises; we demand regular advanced training from the masters.
"VeAn" in Kalush: tattoo studio services
Our tattoo studio in Kalush offers the following body modifications:


Tattoo in different styles;

PMU of eyebrows, lips, face contour;

Restoration of a tattoo, overlapping of old drawings;

Tattoo on birthmarks, scars to mask them;

Piercing;

Laser removal of tattoos or permanent makeup;

Training of specialists.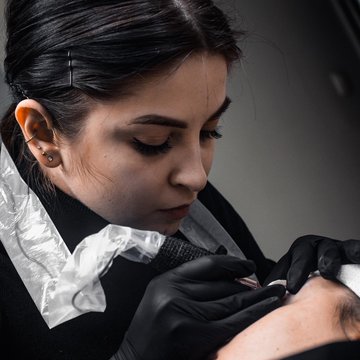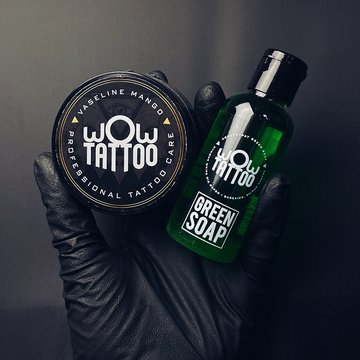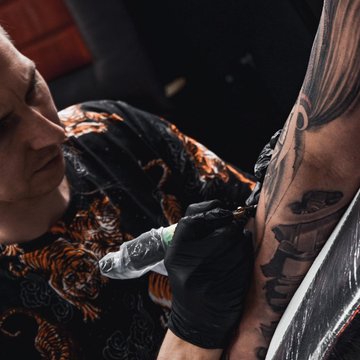 Benefits of applying for a
body modification service at VeAn
- the best tattoo studio in Kalush
Many "home artists" offer to "make a tattoo or a puncture".


However, more and more people choose to receive a service in a professional studio, where specialists are guaranteed to comply with relevant standards and necessary hygiene standards, use high-quality equipment approved by segment experts.
In "VeAn" all standards are strictly observed:


Mandatory sanitary preparation of the workplace before the next procedure;

Sterilization of equipment;

Use of disposable consumables that are removed from the package in the presence of the client;

Use of high-quality pigments;

The work of the artist in gloves and a mask.


We do not hire random people. Each of our masters regularly passes certification, confirming professional competence. VeAn specialists practice an individual approach to each visitor. Any sketch from the catalog can be modified according to the wishes of the client.
Come to the best tattoo studio in Kalush to see for yourself the impeccable service.