Tattoo studio in Cherkasy
Fashion is constantly changing. New trends, styles, many people are trying to keep up with modern fashion, creating new fashionable images for themselves.


Due to such a desire for innovation, many things that were fashionable before gradually disappear. But such trends as tattoo, piercing and cosmetic tattooing will never go out of fashion. These services have been popular for a long time, and the number of customers is growing day by day. It is not surprising, because the listed services are an effective way to stand out from the crowd of people around, to demonstrate the personality and freedom of the style.

If you live in Cherkasy, and you would like to decorate your body with a tattoo, a piercing, or emphasize your beauty with the help of permanent makeup, the tattoo studio 'VeAn' is always at your service.

The tattoo studio 'VeAn' in Cherkasy offers high-quality services of tattooing, permanent makeup and piercing. The best masters in the field, the latest equipment, top quality tools and branded hypoallergenic inks; all these await you in our studio. You will be pleased with our friendly qualified staff, comfortable conditions, sanitation and safety standards, as well as reasonable prices.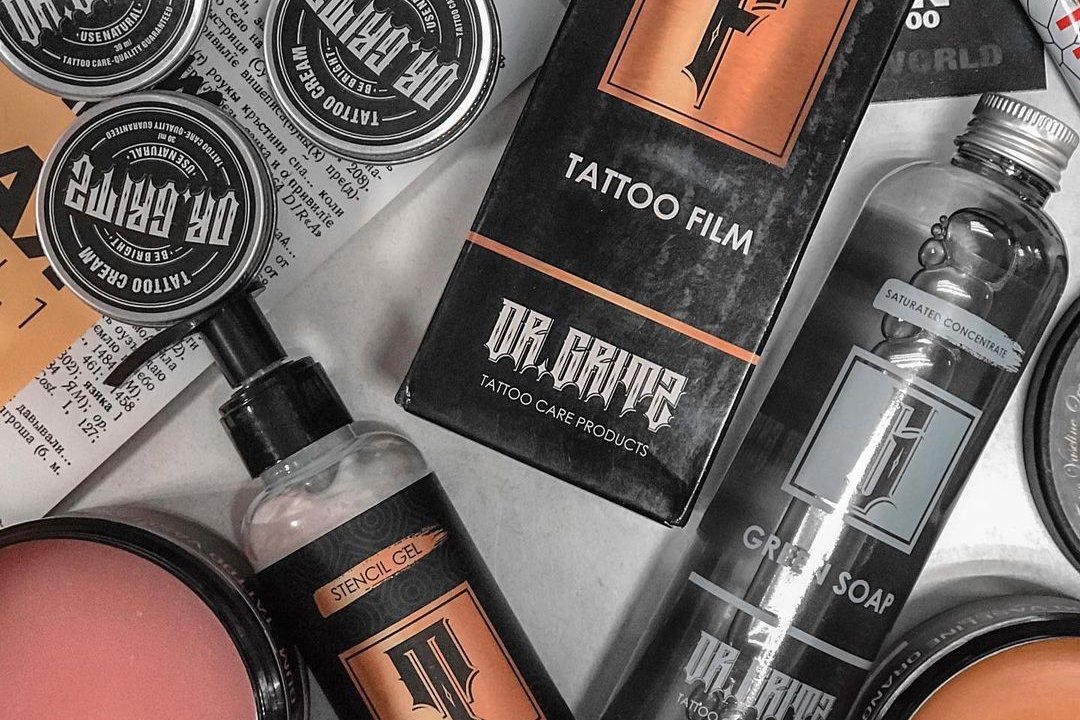 VeAn school
Our tattoo studio in Cherkasy specializes in providing effective training courses on tattooing, techniques of permanent makeup and piercing.


Tattoo artists, who have mastered these techniques of body modifications, are in great demand not only among customers, but also among prestigious studios and parlors. There are three main advantages of working in this field: demand, high earnings, and flexible schedule.

Training is organized in accordance with a unique program, designed by the best professionals of the tattoo industry. Our studio will provide not only the basics, but also a more detailed study of important issues regarding your future profession. You will study interesting theoretical issues and perform exciting practical tasks. At the end of the training course, our studio issues special certificates, confirming the acquired qualifications. In addition, the studio 'VeAn' gives an opportunity to get a job in one of the studios of the largest chain of tattoo studios 'VeAn'.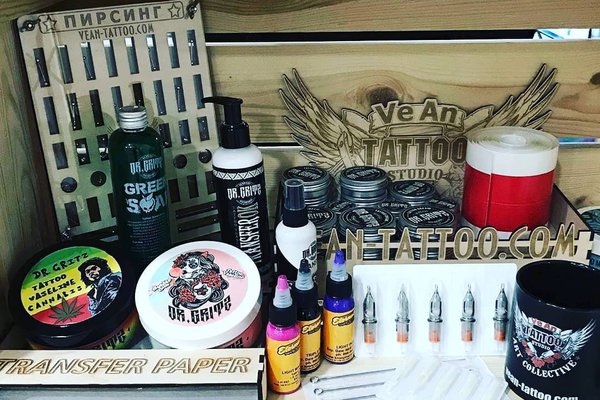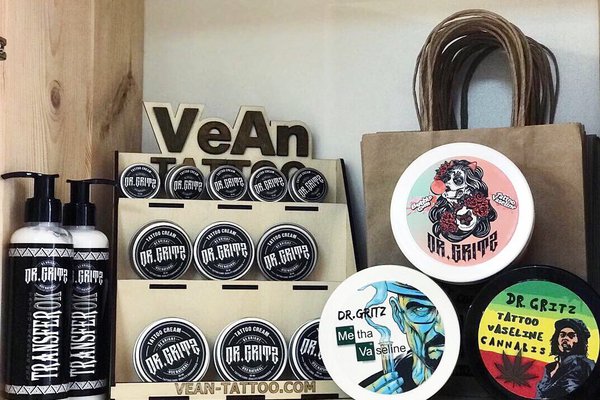 Effective removal of tattoos and cosmetic tattooing
Tattooing and permanent makeup are in great demand, therefore, more and more masters provide these services. Unfortunately, it is quite difficult to choose a good specialist from a huge number of masters and tattoo artists.


If you had a negative experience of visiting a nonprofessional and unfair artist, you could have a need to remove failed tattoos. Where is the best place to remove tattoos without any negative consequences? The answer is simple — welcome to the tattoo studio 'VeAn'!

In our studio, we use the most effective and safest method of tattoo removal. The latest laser equipment allows removing of inks and pigments of any color and quality, as well as long-standing tattoos of any size. At the same time, your skin remains healthy and beautiful, because laser beams affect only the pigment molecules, without harming the skin cells.

If you want to get a tattoo, piercing, or permanent makeup, or you have a desire to master the art of tattooing, either you need to remove a poor-quality tattoo or makeup from your skin, the tattoo studio 'VeAn' is always at your disposal.