Tattoo training courses in Ukraine
The tattoo industry is developing at a great rate. New styles, directions, techniques of tattooing are emerging.


С каждым днем растет и количество желающих украсить свое тело подобным образом. Сфера тату очень увлекательна, полна творчества, ярких эмоций и новых знакомств. Не стоит так же забывать о самой профессии мастера тату. Татуировщики имеют гибкий график, а так же достойную заработную плату. К тому же, тату-мастер сегодня очень престижная и востребованная профессия. На ряду с желающими украсить свое тело с помощью тату, есть множество людей желающих самим овладеть данной профессией. Если Вы ищите где возможно пройти обучение тату в Украине - сеть тату салонов "VeAn" предоставляет всем такую возможность. Если Вы творческая личность, любите общение с людьми и интересуетесь сферой тату - команда "VeAn" с радостью поделится своими знаниями и умениями и превратит Вас в квалифицированного тату мастера.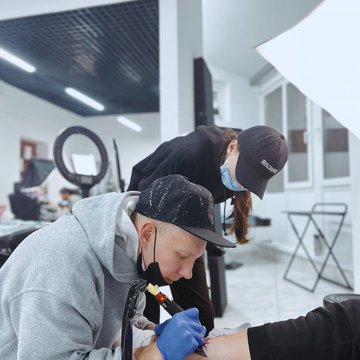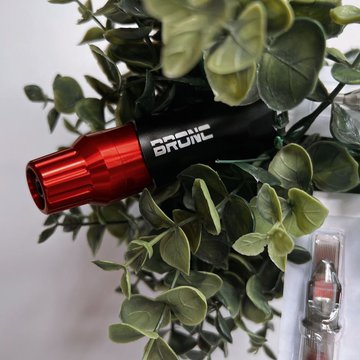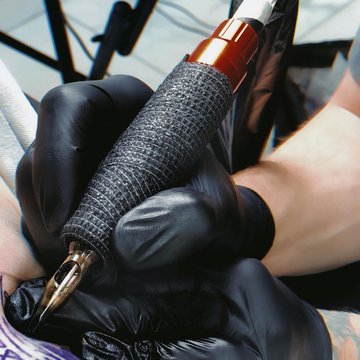 Teaching
tattoo master program
Accredited tattoo training in Ukraine is available for everyone.

The specialists of the 'VeAn' team have designed a unique training program that meets the academic level. An individual approach to every student ensures the maximum level of quality and mastering the skills. The training course includes ten to twelve lessons and divided into two parts: theoretical and practical. Training schedule will be compiled as agreed by the master, a student and executive management of the studio, where the training will take place.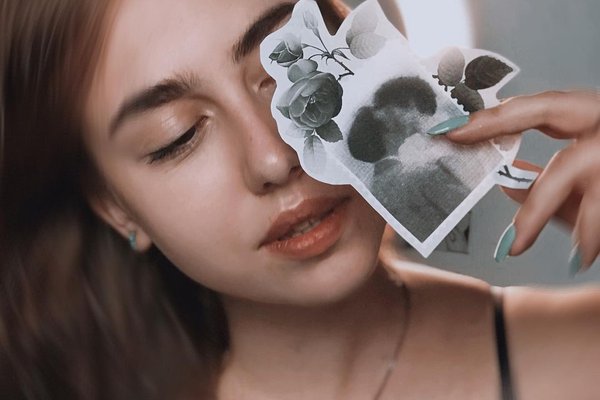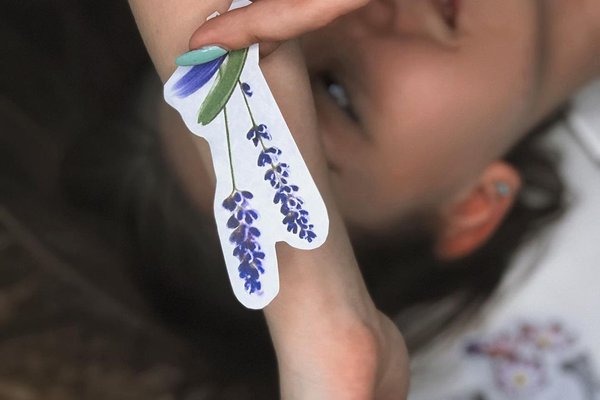 Teaching plan
Theoretical part


Review and studying of tattoo equipment. Types of equipment, its organization.

Review of working space. Preparation of the workplace for a procedure.

Review of consumables.

Review of antiseptic and aseptic regulations.

Anesthetic agents, their application, indications and limitations.

Mastering skills while working with artificial skin.

Practical part


Creation of a tattoo sketch. Selection of a skin area for tattooing. The process of transferring the sketch to the customer's skin.

Studying and mastering the rules of image contouring.

Mastering the skills of working with black and white images.

Studying and mastering the technique of color tattooing.

Shading-off. Gradient.

Examinations.

По завершению обучающих курсов, сдачи всех необходимых экзаменов, команда "VeAn" предоставляет Вам специальный сертификат, подтверждающий Ваши знания и умения с возможностью трудоустройства в сети тату студий "VeAn". Помимо этого, Вам будет предоставлена помощь в выборе и приобретении рабочего оборудования, а также расходных материалов.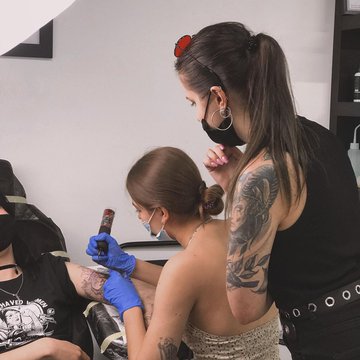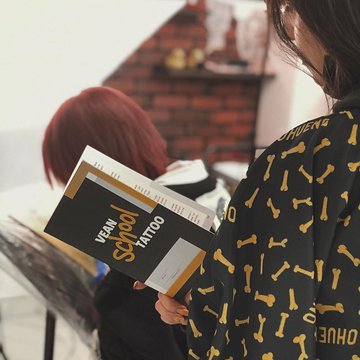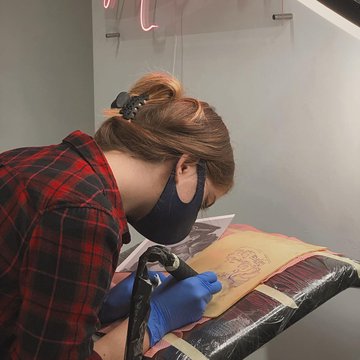 History of tattooing
It is hard to tell exactly when tattoo art was born.


People began to put different images on their bodies since ancient times, many tribes differed from each other by special markings on their bodies. Tattoo could afford only important persons: the head of the tribe, brave warriors, shamans and healers. It was believed that the various images on the body adding person the strength, strength and courage, as well as give its owner the protection. In the past, each tattoo carried a special and sacred meaning. Animal images were especially popular. Many tribes put on their bodies the image of totem animals, which they worshiped and revered them. People believed that the totem image on their body would protect them from all troubles.
Today, tattoos also can have special interpretations, but, as a rule, many people choose this service just for body decoration. The main point is an aesthetic function, as a new tattoo image can cover an old, threadbare tattoo, hide various body defects (scars, marks, postoperative sutures, stretch marks, pigment spots, etc.). Many people make a tattoo in memory of some important events in their life, for example, a wedding or the birth of a child.
This service is very popular among young people, because this is the most effective way of self-expression. With the help of tattoo images you can emphasize your style, your life values and priorities, show your personality.
The field of artistic tattooing has been in wide demand for many years, and every day there are more and more people who want to perform a tattoo. Experiment, do not be afraid to open up to new, bright emotions. Get a lot of new and fascinating, passing training tattoo in Ukraine from the best masters - team "VeAn".