Tattoo studio in Berdyansk
Since the earliest times, people have known such services as tattoos and piercing.


With the help of drawings on the skin and piercing of the body, people demonstrated their position in society, the type of occupation, what tribe they belong to. Nowadays, such traditions have fallen into oblivion, and now we use tattoo and piercing for other purposes. The most important purpose of using these services is emphasizing your style, individuality, body decoration. You can use tattoo not only to emphasize your style, but also decorate any part of the body. Tattoo art is very popular among people of both sexes. There are many tattoo sketches, made in different styles, directions and techniques. You can easily choose a tattoo for every taste. Piercing is also very popular direction. Experienced masters can perform piercing of any complexity, ranging from nose or tongue piercing to piercing of any part of the body. There is another service that is in great demand among women, we mean permanent makeup. This service greatly simplifies the life of modern women, helping them look perfect at any time of the year and in all weather conditions. The most important thing is to turn to a qualified and experienced makeup artist. If you live in the wonderful city of Berdyansk, feel free to contact the tattoo studio 'VeAn' to get high-quality service and long-lasting results.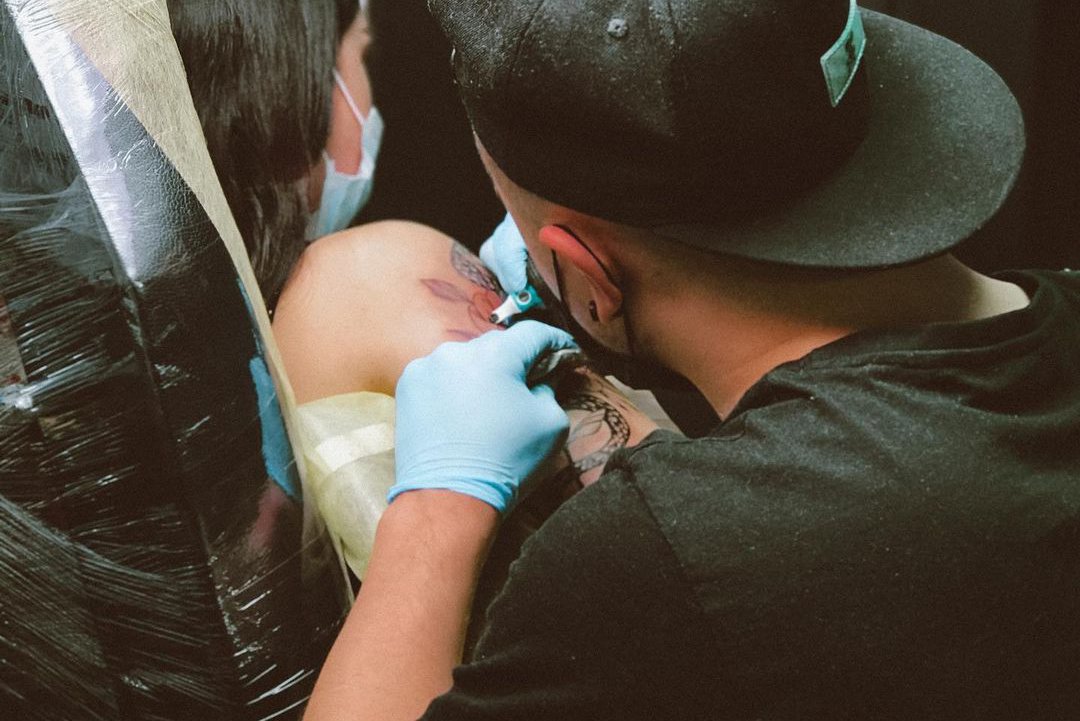 Why the studio "VeAn" is the best choice
Our studio guarantees qualitative, effective results, qualified service and the following options:


Tattoo;

Tattoo training course;

Laser tattoo removal;

Piercing;

Piercing training course;

Permanent makeup;

Permanent makeup training course;

Laser removal of permanent makeup;

Sale of supplies.


The first step of our cooperation with customers is the most detailed consultation. You can meet your master, find out all details about services, get answers to all the questions. Qualification of our artists will not make you doubt the choice of the studio. All the staff of the tattoo studio 'VeAn' in Berdyansk has a high qualification in the field. Another very important fact is that our team gained experience not only in the territory of our country, but also beyond. All our specialists regularly attend the professional qualification courses.

There are specially designated procedure rooms with appropriate equipment, tools, materials and preparations for performing all the services listed above. The rooms fully comply with all the necessary sanitation and hygiene standards. All tools and equipment are sterilized before and after each procedure. Disposable tools are unsealed and disinfected in full view of a customer. Some procedures (tattoo, permanent makeup, piercing) can be accompanied by painful sensations. In our studio, you will be provided with special quality preparations, eliminating the sense of discomfort.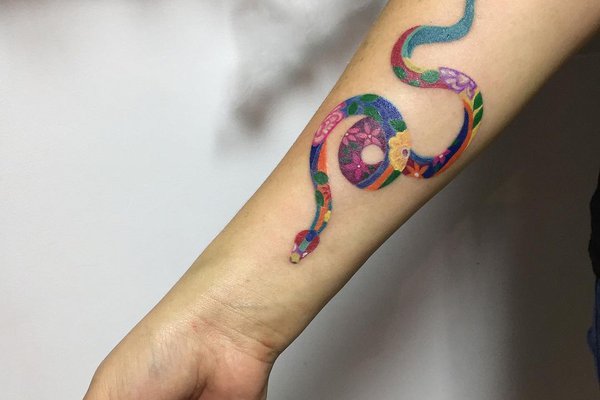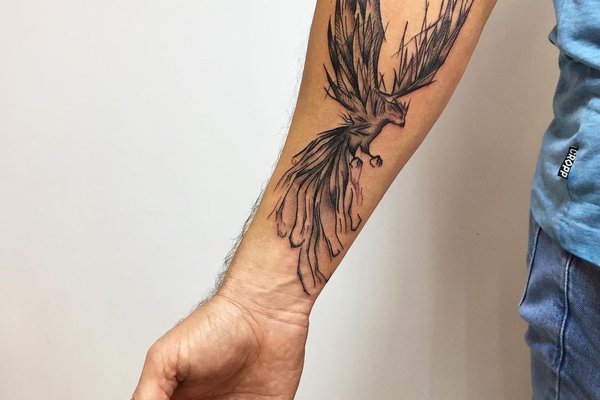 Laser removal
Masters of the tattoo studio 'VeAn' gained a reputation of specialists in tattoo art, as well as tattoo removal technique.


We use professional equipment that helps us to achieve the desired result without any disagreeable sensations for customers. The method we chose to remove the pigment from the skin is the safest and most painless of all the existing methods. In just a few sessions, you can easily get rid of unwanted tattoo or permanent makeup. It is worth noting that it is impossible to completely remove the pigment from the skin at a time, so beware of questionable clinics, where you are guaranteed an instant effect.

As for training courses, our specialists have compiled a special program of academic level. Our competently formed classes of theory and practice allow us to fully discover the potential of each student. If you are a resident or a guest of the city of Berdyansk, and would like to use any of the services: tattoo, permanent makeup, piercing, tattoo removal, or you have always been dreaming to learn how to tattoo, makeup or pierce, then welcome to the tattoo studio 'VeAn'.