Tattoo studio in Nikipol
How to enhance your style and make it more interesting?


How to give full play to your individuality, indicate your preferences and hobbies? You can choose the most interesting clothes style, make extravagant hairstyles and use similar style elements, and the highlight of this all can be a high-quality and lively tattoo. You can choose any variant, size and color of the future drawing on skin, and we will help to qualitatively realize the idea. There is a huge number of elegant and refined tattoos for girls and brutal deep tattoos for guys. Tattoo studio in Nikopol offers to do the work of any complexity in this sphere - our tattoo artists are ready to have a dig at any, even the most difficult idea.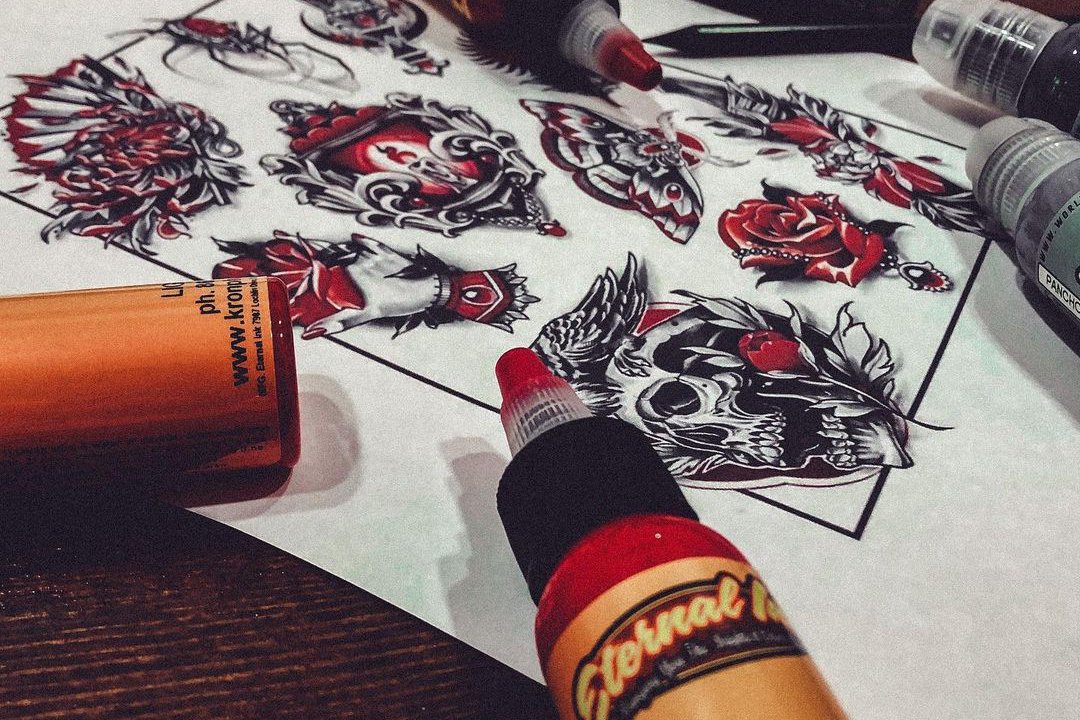 Safety is our everything
In any city, if you compare, you can find the performance of any work for different amounts of money.


For a minimum price, you will be offered to make a tattoo even at home, without any problems performing the work "quick and dirty". However, it is worth thinking about the sterility of tools, expendable materials, which may not be replaced by new ones for working with you.
Our tattoo artists work in complete sterility, making the process of drawing application completely safe. We can help you enjoy your tattoo, not suffer the consequences of savings. Our tattoo artists use boot covers, gloves, machine and machine wires cover, so you will be fully protected from infection. Because of a number of different expendable materials, the cost of work will be higher, but safety and health will come first. The set of these expendable materials is the same for all tattoo types and used for any tattoo application, so the cost is the same.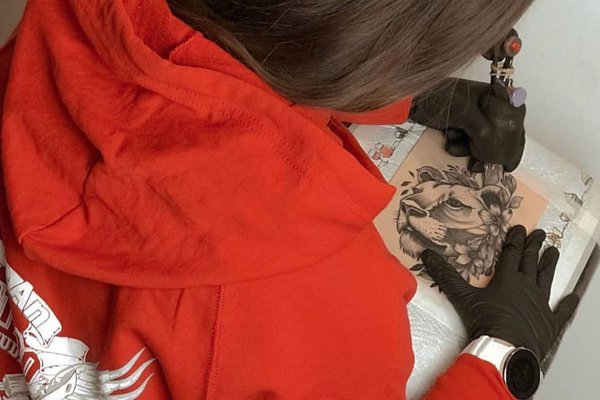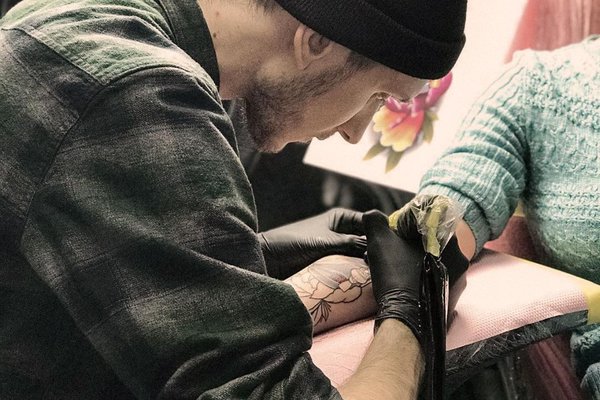 What makes us different
Any of our specialists is a tattoo artist who has completed long training, studied both a theoretical and practical base.


Huge experience allows tattoo artists to take the most difficult tasks and perform them with an excellent mark. We attend training, participate in seminars and advanced training, which allows to perfect us every day. Each tattoo artist has a Graduation Diploma, as well as support documentation that confirms his or her professional level. The main task is to protect your health by performing any work.
Tattoo studio in Nikopol: new opportunities
Another tattoo studio in Nikopol will expand opportunities for getting high-quality tattoos of any type.


We will have a dig at the application, correction or removal of tattoos, such as there may be. We also offer permanent makeup to emphasize the beauty of your eyes. Specialists of our tattoo studio are ready to perform any work, and you can get an opinion on all the questions that are interesting for you:


Entry days. 

The cost of any work type. 

Types of work and how they are performed.


Every tattoo artist in our studio in Nikopol is a specialist who can boast a high level of knowledge and experience, so he or she can give a tip about what sketch to choose: size, colors and shades. You can also choose a certain tattoo artist whose work you really like.
What should you know
All the client needs is an approximate understanding of the task and a chosen sketch.


Decide where you want to apply the tattoo to make it look the best. Also, choose the size of the drawing so that it covers all the areas that you want to cover with the sketch. If there are any questions you can't answer, we're always happy to give a tip and advice. In addition, you will also receive advice on how to properly care for the tattoo after it is applied, both in the first days and in the future. If any information is forgotten or not remembered, or there are any other questions - ask them boldly, we are always happy to tell you everything that is necessary to protect your health.
How else to enhance your style?
Girls and women can consider variants for eyebrow tattooing, which eliminates the need to spend a lot of time daily applying makeup.


This saves time every day, and you constantly have a lively style on your face. There are also the services of a piercing specialist for boys and girls to decorate your body not only with tattoos but also with stylish accessories. Tattooing and piercing specialists are also people with a large store of knowledge and experience, they perform their work safely and qualitatively. Piercing can be made anywhere, according to your wishes - in our tattoo studio in Nikopol.