Tattoo studio in Bakhmut
All over the world, people resort to various kinds of body modifications and adornments.


In our country, tattoo, PMU, piercing services are incredibly popular and in demand. Why? Such modifications have many advantages. Firstly, it allows you to stand out from the crowd, secondly, to emphasize your individuality, and, finally, this is a great way to create and demonstrate your own style, vision of life, your creativity and uniqueness. All this can be done by visiting a tattoo studio in Bakhmut, where you can embody your wildest ideas for decorating your body. Studio masters are ready to apply a tattoo in any style and color. The selection of ready-made sketches includes images:


people;

animals;

insects;

birds;

nature;

ornaments;

abstraction;

geometric shapes;

images from cartoons, comics;

colors;

fruits and vegetables, etc.


This list is only a small part of what the studio's tattoo artists can portray.
Piercing services are also not inferior in their professionalism and variety of options.
Piercing masters can perform any kind of piercing on almost any part of the body, namely:


eyebrows;

lips;

face;

nose;

ears;

ear cartilage;

cheeks;

tongue;

neck;

intimate places.


Therefore, each client will be able to choose a piercing option personally.
Another popular service is permanent makeup. Mostly girls resort to it, unlike those listed above, which are in great demand among both sexes. Thanks to PMU, girls get a permanent makeup that is not washed off with water. This significantly saves time and money that would be spent on decorative cosmetics.
The tattoo studio in Bakhmut guarantees the high quality and safety of all tattoo, permanent makeup and piercing services.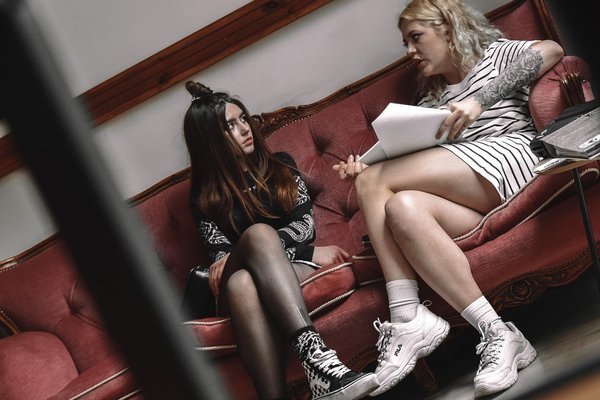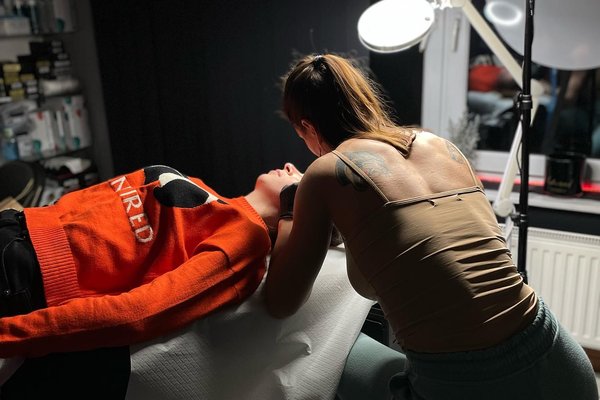 We are professionals!
The VeAn tattoo studio employs exclusively highly qualified and experienced masters.


The procedure is carried out in a modernly equipped office using high-quality tools and materials.
Particular attention is paid to sanitary conditions in the premises, as we are responsible for the health of our customers.
Each client of the studio can get detailed advice about the service he is interested in. At the same time, you can get acquainted with the master, see his work, find out prices and evaluate the conditions in the office. During communication with the master, you can tell in detail about what result you want to get. If necessary, the master will tell you how best to implement your idea.
We comply with all standards of sterility in the offices. To this end, regular cleaning is carried out, all equipment and tools are disinfected. Surfaces in the procedure room are constantly sterilized and covered with a special protective wrap, which is replaced after each client. The master works exclusively with gloves, and access to the office is allowed only in shoe covers.
Another important point in the providing services for PMU, tattooing or piercing is the stage at which the client receives recommendations for caring for the treated area of the body. Following these tips, the client will get the best result after the procedure. In addition, there will be no threat to the health of the client.
The tattoo studio in Bakhmut of the all-Ukrainian network of tattoo studios VeAn is the best place to fulfill your desires to decorate your body!