Tattoo studio in Kherson
In contemporary reality, many people turn to the services of tattoo artists.


Every person dreams of an individual and unique tattoo that will express his nature and state of mind. Tattoo artists and professional painters will be glad to turn your idea into reality and help you to select the appropriate direction and style of your future tattoo.

The tattoo studio 'VeAn BLACK' in Kherson provides high-quality and professional services of tattooing, permanent makeup and piercing, comfortable conditions and complete safety. Since the opening of the studio in the city of Kherson, many residents and visitors of the city have become our customers. We have many regular customers that recommend our studio to their friends and acquaintances. Young and old men and women, students, business people and others turn to our services to make their dreams come true. And this is not surprising, because every tattoo made by our specialists in Kherson is a real work of art. We can realize any idea, and also tell about the meaning of the certain sketch or image from our portfolio. Our tattoo studio provides the following services:


Tattooing;

Permanent makeup;

Piercing;

Tattoo removal;

Training courses on tattooing, permanent makeup, piercing;

Sale of consumables.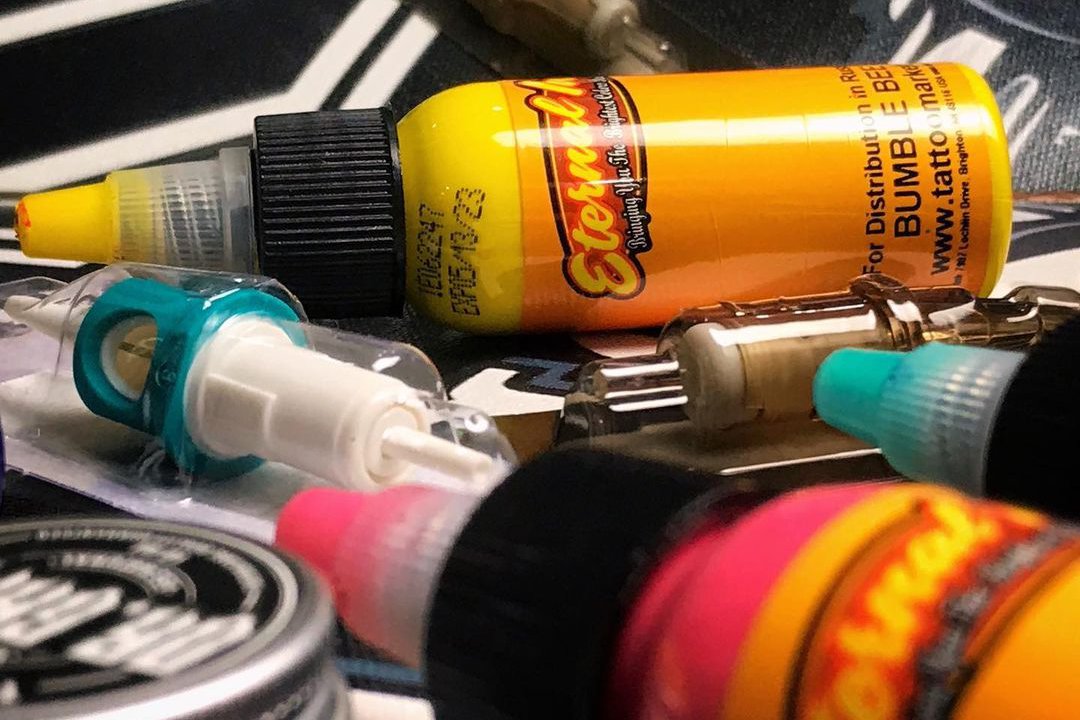 More detailed info about our services
Our tattoo studio in Kherson offers tattoos of any complexity and color, from the simplest ornament to a real work of art.


We provide a wide range of sketches and samples in both digital and printed versions. At your request, our specialists will create an individual sketch for your future tattoo. If you prefer a unique sketch, you will never meet a person with the same tattoo image. Original works, created by our specialists, are real masterpieces in the field of modern tattoo art, therefore, you may not be afraid to meet someone with a similar tattoo. In the tattoo studio "VeAn BLACK" in the city of Kherson, we offer to have a look at our portfolio of quality tattoo sketches, which have nothing in common with the templates from the Internet. A real tattoo is the result of joint work of the master and the customer, because you hold the keys to the kingdom and the final result depends only on your joint efforts. Moreover, an individual sketch is prepared for free, as the cost of its creation is included in the total price of the work. Masters of the Kherson tattoo studio 'VeAn BLACK' offer free consultations on our services, you have an opportunity to discuss all the details and ask any questions.

Piercings will become a perfect complement to your image. Our piercing artists perform piercing of any complexity.

For fair sex, our tattoo studio offers a wonderful service - cosmetic tattooing. Be beautiful around the clock regardless of weather conditions. Our skilled specialists guarantee great results.

If you need to remove a tattoo or permanent makeup, we offer the service of tattoo removal with the help of laser equipment.

All procedures are performed in completely sterile conditions, which minimizes the likelihood of infecting with disease-causing agents. Kherson is a city of sailors, and everyone knows that any sailor has tattoos. Our tattoo studio is an exquisite, mystical place, as tattooing is a mysterious process of body modification, when art is intertwined with the idea. Be unique! Stop dreaming about being "one of those" who already have a tattoo, permanent makeup or piercings, just visit our tattoo studio.