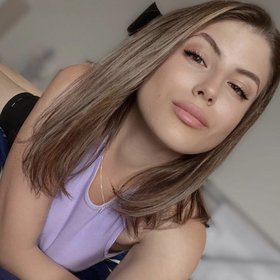 Olesya Tverezovska
City: Kiev "Center"
Начало карьеры: 2018 г.
Current VeAn artist
Services:
Татуировка
Обучение мастеров
Consultation
Cover-up
Art session
Tattoo
Correction
Sketch
Master training
Styles:
Японский
Дотворк
Минимализм
Геометрия
Лайнворк
Трайбл
Акварель
Блэкворк
Графика
Леттеринг
Linework
Dotwork
Minimalism
Tribal
Lattering
Japanese
Graphics
Blackwork
Watercolor
Geometry
Information:
Hi, my name is Olesya) I work in the tattoo industry for five years.
Since childhood I loved to draw. Graduated from art school and went into development in this field. At the age of 17 I was invited to train as a tattoo artist in my hometown. Worked in the first salon for almost 4 years, developed in such styles as minimalism, graphics, Dotwork, Japan. Since June I have been working in Vean Tattoo salon. With great pleasure I will make you a tattoo)
I develop sketches so that the drawing on your body will be individual. And I provide training for new tattoo artists) See you at the session.