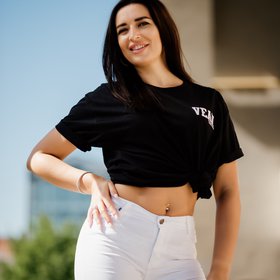 Veronika Chalovka
City: Uzhgorod
Начало карьеры: 2020 г.
Действующий мастер VeAn
Особенности:
Сертифицирован

Член тату - ассоциации
Услуги:
Татуаж
Удаление ремувером
Обучение мастеров
Стили:
Брови
Губы
Стрелки
Межресничка
Информация:
Master of permanent makeup and tattooing Veronika.
Work experience of 5 years.
My services include: eyebrows full feathering, eyelids mezhrestnichnoe space, eyebrows hair feathering, lips contour with light feathering, lips with full feathering, removal remuver, counseling, art session.
I respect every client and believe that the beauty of every girl should be emphasized. Come to me, girls, you are in good hands!