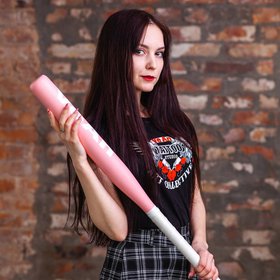 Zlata Kunickaya
City: Dnipro White
Начало карьеры: 2017 г.
Действующий мастер VeAn
Особенности:
Certified

Member of the tattoo association
Стили:
Ears
Cartilage
Nose
Navel
Nipples
Frenulum
Microdermal
Smile
Septum
Tragus
Industrial
Bridge
Информация:
My name is Zlata. In 2017 I discovered piercings. I started with ear piercings (earlobes, different types of cartilage), and then added other body piercings. At the moment I'm working in the studios of Van White and Black in Dnepr. The field is very interesting, as it gives a constant development. I work only with titanium jewelry.
Так же являюсь мастером удаление тату. Если у вас есть старые тату, которые уже не радуют глаз - я помогу от них избавиться.