Tattoo removal in Kharkiv
With the help of modern equipment, the procedure of removing tattoos is quite easy and painless.


The only difficulty is to find a truly experienced, qualified specialist who does not harm your skin. As practice shows, approximately one fourth of people who have tattoos dream to remove them.
The reasons are completely different. Many consider that getting a tattoo was a rash act. Other people do not like their tattoos due to its poor quality, or an image began to irritate after some time. There are various methods to remove unwanted tattoos. The most popular and effective is laser removal. The tattoo studio "VeAn" in the city of Kharkiv offers safe and effective removal of tattoos with the help of the latest laser equipment.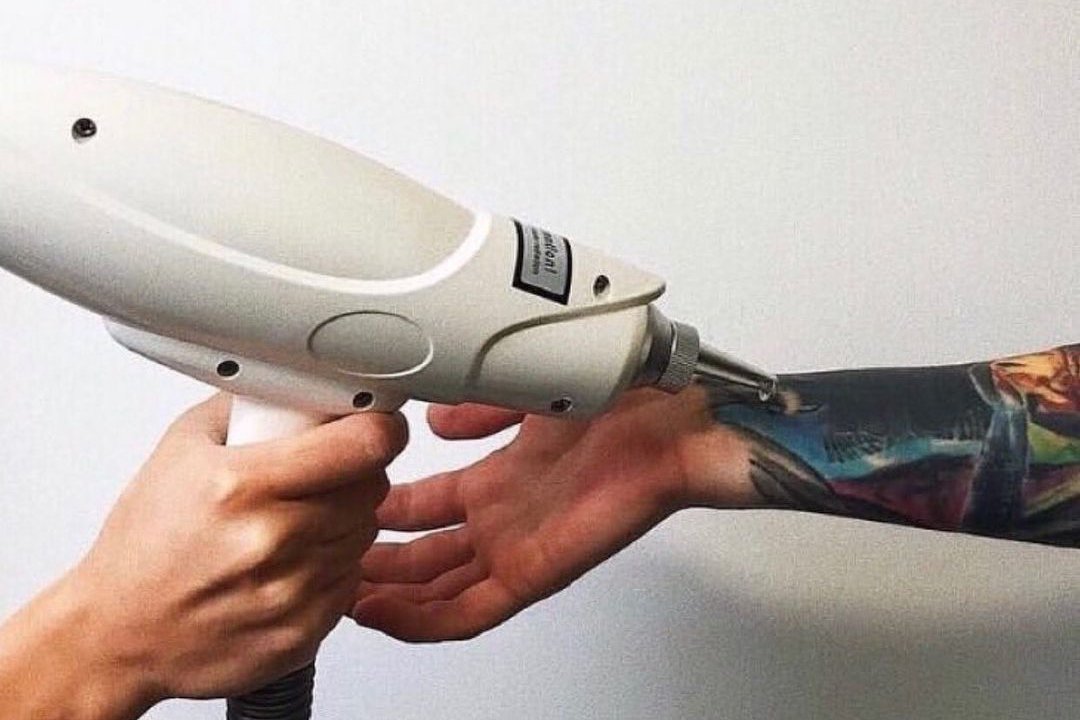 The concept of the procedure
Laser beams, directed at the tattooed skin ares, destroys a pigment, while expanding the pores.


Then, particles of colorants are removed from the body through the lymphatic system. During the first session, the whole tattoo will not completely disappear, but it will become significantly lighter. For complete removal of a pigment, you will need several procedures, the number of which is determined by a specialist. With this removal method, certain parameters, such as color of a tattoo, the penetration depth of colorants, the skin area and so on, can affect the number of necessary removal sessions. It is important to follow the basic rules that the master will tell you about, during the consultation:


Avoid solar beams for two weeks BEFORE and AFTER the procedure.

When going outside, be sure to use sunscreen.

After a tattoo has been removed, you need to be careful not to damage your skin.


The laser tattoo removal procedure in the studio 'VeAn'. We guarantee:


Painlessness of the procedure;

No need for anesthesia;

Comfort;

Effective method of tattoo removal;

No burns or scars left.


Tattoo removal is a process that requires conscientiousness. In order to avoid dissatisfaction, skin damages, and waste of money, contact only qualified, experienced specialists. Beware of masters who work at home or in questionable clinics. The tattoo studio "VeAn" in Kharkiv offers you the services from experienced specialists in this field. The session will leave only positive emotions. You will get answers to all your questions, as well as recommendations regarding the upcoming procedure. An experienced specialist will accurately tell you how many procedures are required to completely remove any tattoo.
We guarantee that after removing a tattoo in our studio, you will not have any defects, scars or burns. We also guarantee the complete comfort and painlessness of the procedure. If you want to get rid of undesirable tattoos quickly, painlessly, effectively and inexpensively, we are waiting for you in our studio "VeAn" in Kharkiv. We are always ready to help.