Piercing training in Ivano-Frankivsk
The sphere of piercing has been very popular for many years.


At the same time, the popularity of the service is growing day by day. If piercing of ears, navel, eyebrow or nose have been popular for many years, today, there are any new options. You can decorate any part of the body, including even intimate areas.

The profession of a piercing artist is as popular as body modification services. Qualified professionals with considerable experience are in great demand. This occupation has its advantages, which motivate many people to learn this skill.


First, a piercing artist is a popular and prestigious profession.

Secondly, the master can make up his work timetable on his own.

Third, this profession is well-paid.


Do you want to master a new skill and become a piercing artist? You have such a chance! The premium tattoo studio "VeAn" in Ivano-Frankivsk offers piercing training courses.  The best specialist in the field will teach you how to perform piercing of different complexity. Upon completion of the training program, you will be able to pierce any part of the body. We provide not only training, but also further employment. Hurry up to enroll in professional piercing courses from "VeAn".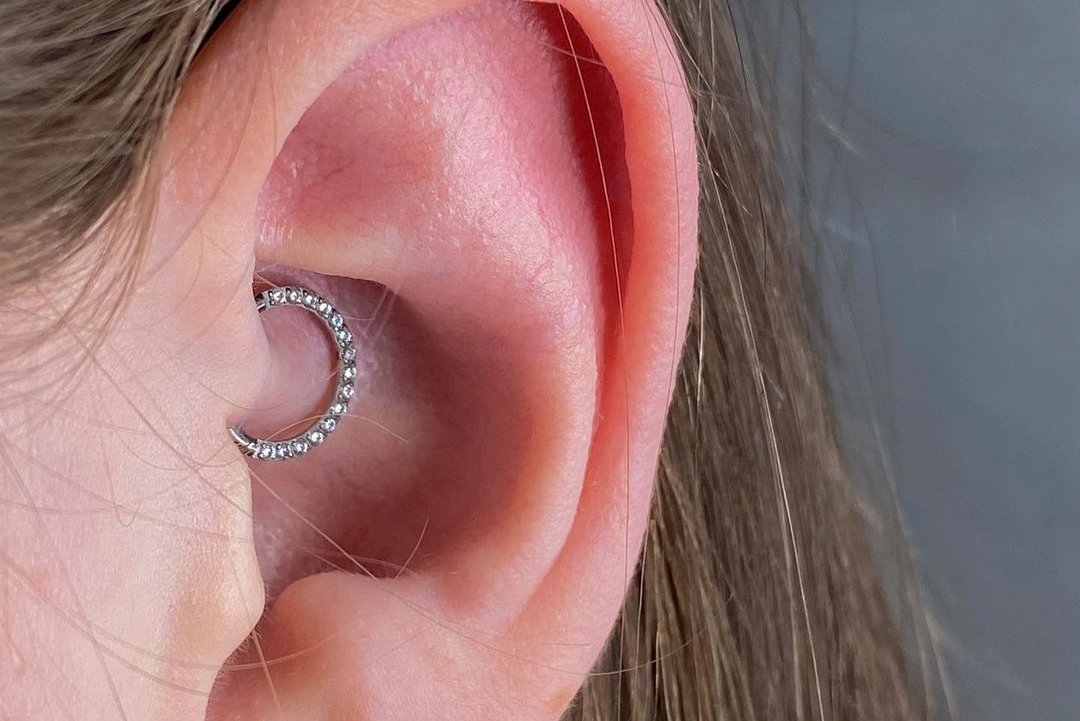 Advantages of VeAn studio courses
Our tattoo studio offers:


Studying of all types of piercing;

Master classes and mentorship from the best professional piercers;

Unique training program;

Individual approach to students;

Theoretical and practical classes;

High-quality tools, materials and effective preparations;

Issuance of a certificate of qualification;

Job placement.


In the tattoo studio "VeAn" you will be able to get all the necessary knowledge and skills for your future job in the field of tattoo and piercing. We teach not only the basics, but also provide a more in-depth study of all important issues regarding body modification procedures.

In the course of studying you will consider the following issues.


What should be the master's office, its arrangement, and equipment.

Classification of working tools, its purpose and application.

Agents for cleansing the procedure room, disinfection of equipment and working tools.

Analgesics, hemostatic drugs, antiseptics.

Indications and contraindications for anesthetics.

Sanitary standards, the need of compliance with hygiene standards during work.

Classification of needles, their use.

Classification of earrings, application, fastening.

Anatomical structure of human body, important points on the body.

Techniques of piercing different parts of the body.

Performance of a piercing procedure under the guidance of a master.

Self-directed practice.


Moreover, the training course includes lessons of psychology of communication with clients. These classes are also important, because people are very different, and masters should choose a special approach to each customer. The mutual understanding with the client is the basic thing. Masters should be able to show their competence and, if necessary, give a piece of advice, or calm down a customer in case of nervous tension. In addition, if a conflict takes place, the master must be able to solve this situation competently. We will help you to learn all the necessary skills that will help you to become not only qualified piercer, but also a good specialist in communicating with people.

The best specialists of the tattoo studio "VeAn" in Ivano-Frankivsk are waiting for you to become a part of our team.