Removal of permanent makeup
in Ivano-Frankivsk
Permanent makeup allows woman always feels perfect, as makeup will last in the heat or rain, or even under a waterfall.


Such water resistance is due to deep penetration of inks in the skin layers, so it is impossible to wash it off. Water resistance is not the only advantage of this service. Tattoo emphasizes the natural beauty of women, makes the face look fresh, makes the eyes expressive, lips plump and juicy, hides age-related skin changes, as well as corrects many facial defects.

This service is well-liked, consequently, the services of qualified permanent makeup artists are also in great demand. Many masters start their own business in this field, as it is a prestigious and popular service, but not every master is really conscientious and experienced specialist. Therefore, you must be very attentive when choosing a master or a tattoo studio. Before the session, find out as much information about the tattoo artists as you can:


How long he/she has been working as a permanent makeup artist;

What pigments he/she uses;

Where he/she works;

Review the portfolio with his/her works;

Find out reviews about this master.


If you are absolutely sure that you can trust your face to that person, only then you can safely make an appointment. If you are confused, it is better to look for another specialist. Otherwise, you would have to look for another master who would remove your permanent makeup.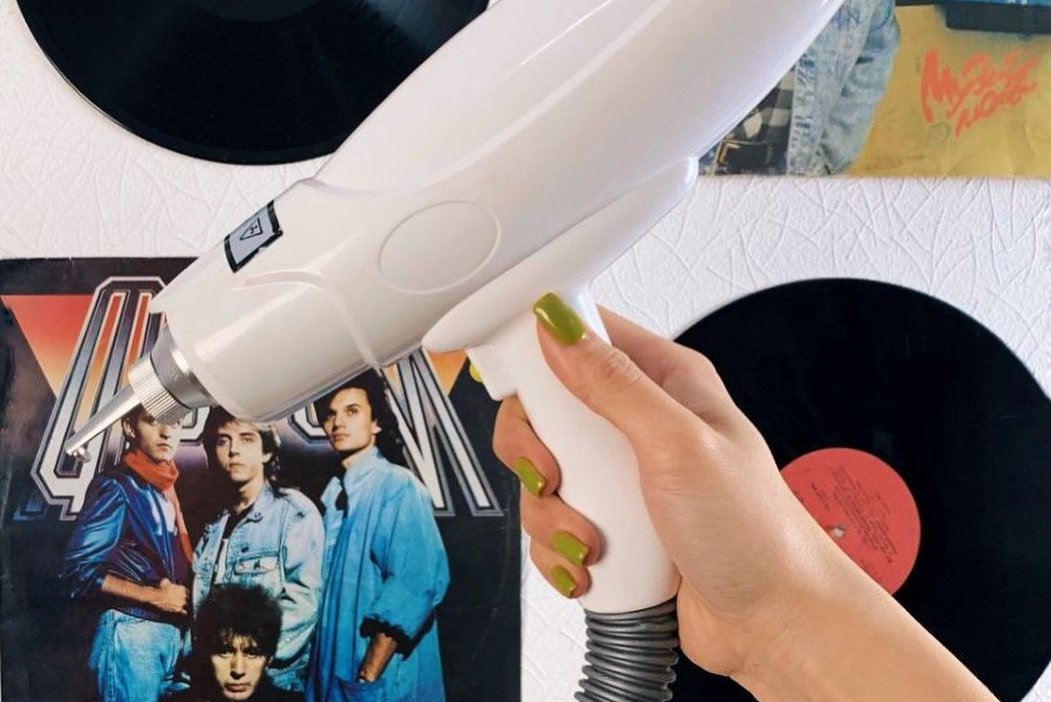 Efficacy and safety
Do you live in the wonderful city of Ivano-Frankivsk, and think about the removal of permanent makeup?


The tattoo studio "VeAn" will gladly solve your problem.

The tattoo studio "VeAn" in Ivano-Frankivsk offers you the services of the best specialists in the field of tattooing and permanent makeup. We use the latest laser equipment that can easily remove the pigment of any color from skin layers. It is absolutely safe, painless and effective procedure. Solve the problem of low-quality permanent makeup once and for all in the best studio of Ivano-Frankivsk.

Laser removal is the most effective method of pigment removal. Many masters still use a drug called "Remover" to remove tattoos and permanent makeup. However, it is necessary to notice that this method can be dangerous and require utmost care. Due to improper use, Remover can leave burns, which can be removed only with the help of laser grinding.

Laser does not injure the skin, as it influences exclusively the pigment molecules, without causing damage to skin cells. Penetrating into the skin, laser beams destroys pigment molecules and brings it out through the lymphatic system.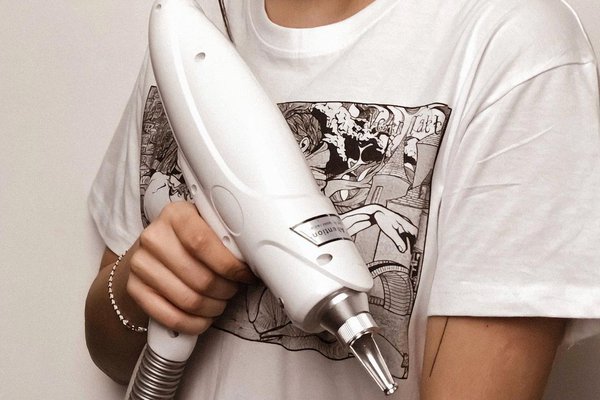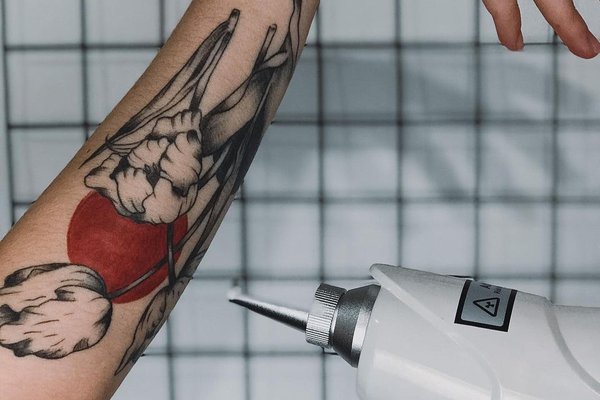 How many sessions are required
When tattooing, the pigment is applied layer by layer, for a more saturated color.


Laser beams remove permanent makeup layer by layer, so it is impossible to remove the entire tattoo in one session. Basically, it will take about two to five procedures that take place once a month. This interval between sessions is necessary to restore the skin before the next procedure. It is not recommended carrying out procedures more often, as this can lead to damaging the skin.

The number of sessions depends on the personal characteristics of the client's skin and special biological processes of the body. After the first session, the pigment will look faded, but after a while, the color may darken again. This reaction is due to biological processes in the human body. This is a normal body response, no need to panic.

It is important to understand that our goal is not only remove permanent makeup, but also care the health of the client and prevent any skin damages. The tattoo studio "VeAn" takes care of its customers, and does everything possible in order to create the most comfortable and safe conditions for every visitor of our studio.