Tattoo removal in Lutsk
Body art have been popular for hundreds of years.


Over time, the sphere of tattoo art has changed and extended. Nowadays, we have new pigments, methods of their application, new styles, techniques and directions of tattooing. At present, tattoo services have reached the highest level. Modern tattoo studios use the latest equipment and high-quality pigments. However, sanitary conditions and the use of painkillers remain important issues. In addition to the methods of creating images on skin, there are also effective and safe methods of removing them.

Tattoo removal implies the extraction of pigments from skin layers. There are different methods of tattoo removal, but not all of them are effective and safe. If you live in Lutsk, or you are a guest of the city, and would like to get rid of a tattoo, you should definitely contact the tattoo studio "VeAn".
The studio "VeAn" in Lutsk offers qualitative, efficient and safe removing of tattoos of any color, size and lasting. In the studio "VeAn", we use the latest highly efficient equipment, which allows removing any tattoo without damaging the skin and without any painful sensations. Laser tattoo removal with the use of the latest laser equipment is the safest and most effective method of tattoo removal.
How does the laser equipment works
The master directs laser beams to the tattoo.


He also can set wave frequency and depth of penetration of laser beams to remove even old tattoos. Laser beams interact with the pigment molecules and destroy them. Then, the pigment molecules goes outward through the lymphatic system. It is completely safe and painless procedure, which does not cause allergic reactions, does not leave burns, scars or stigmas.

Laser removes the pigment gradually, layer by layer. Therefore, for the complete removal of tattoos, you will need several monthly sessions. Complete removal of pigment takes from 3 to 8 procedures. All depends on quality of pigments, the type and structure of customer's skin, the depth and density of inks, as well as its color. Another important issue is individual biological characteristics of the customer's body, due to which the pigment may become dark again after the session. This is a normal response of the body. Any pigment will completely disappear from your skin after several repeated laser sessions.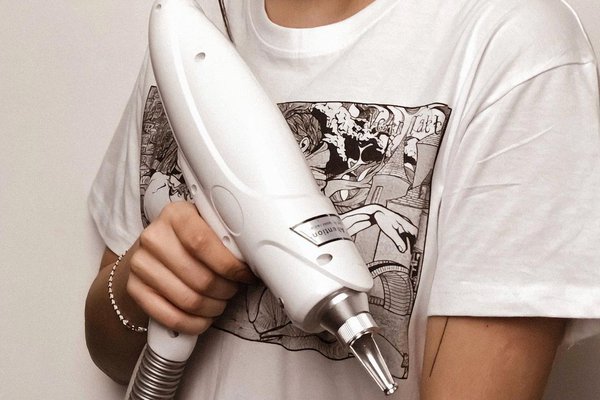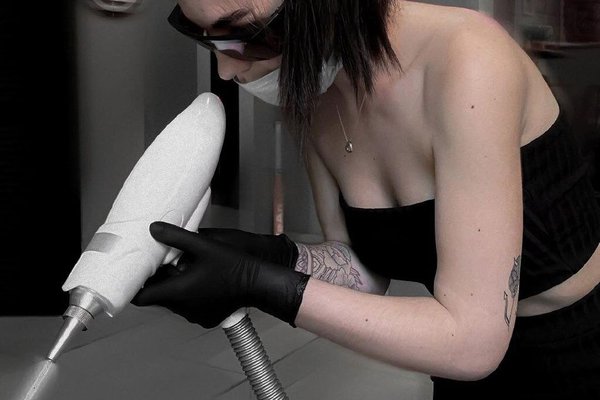 Procedure room
Tattoo removal session takes place in a super clean procedure room.


The master performs all manipulations in disposable gloves, in compliance with all sanitary and hygiene norms. A client chair is covered with a protective disposable film. The film is replaced after and before each session. The master and the client should wear disposable shoe covers to prevent the infection of the room.

The procedure room is regularly disinfected and cleaned up. In addition, our masters sterilize and disinfect all working equipment and tools regularly and thoroughly. We timely upgrade and inspect the working equipment.

Are you looking for an opportunity to remove a tattoo in Lutsk? Contact the tattoo studio "VeAn". Qualified specialists will remove tattoos of any complexity, size and color, with the help of the latest laser equipment. Modern laser equipment allows remove any image from your skin without any damages. We take care of our customers, so we offer not only an effective, but also a safe method of tattoo removal.