Piercing training coursw in Ternopil
Piercing is one of the most popular services, which is in great demand among people of different ages and social statuses.


This is about self-expression, an original way to decorate the body and complement your personal style. Piercing services are incredibly diverse, in addition to common piercing types like ear, nose and navel piercings, there are many other types of punctures. Today, this kind of body modification can be applied to any part of the body, including face, back or genitals. Some types of piercing are not so popular, as they are quite extreme. It is referred to eyeball piercing and brain-piercing (puncture of a skull). However, there are fans of these unusual and shocking options.

Experienced piercing specialists are also in great demand. Piercer is a prestigious profession that brings good money and implies a flexible and convenient working schedule. Many people want to master this skill. If you also want to acquire skills of piercing - a team of professionals of the tattoo studio "VeAn" invites you to the piercing training course in Ternopil.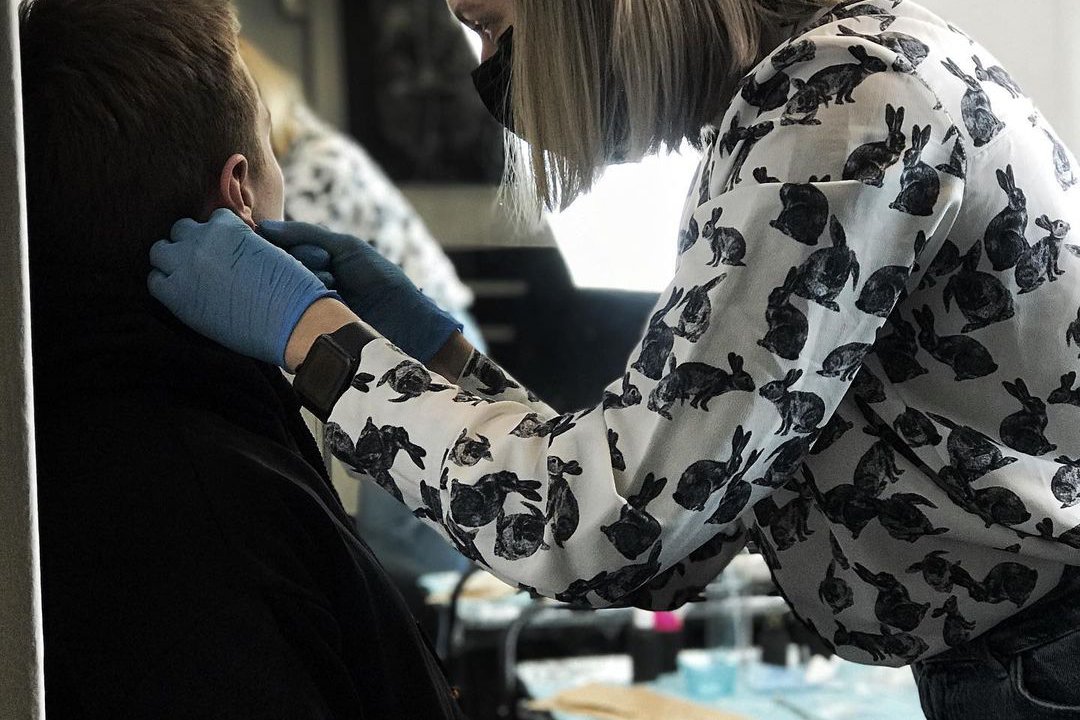 Training course from "VeAn"
We offer a specially designed educational program and guarantee an effective training in Ternopil.


The best piercing specialists will act as teachers, who will give you with not only basics, but also a detailed study of all the necessary materials and techniques. In the studio "VeAn" you will discover all the nuances of the profession and become an experienced and qualified piercer.

The training course in the studio "VeAn" offers a number of undeniable advantages:


Studying of all types of piercing, including intimate;

A specially designed program that meets academic educational standards;

Our teachers are the best experts in this field;

Individual approach to students;

Work with the latest equipment, branded tools and preparations;

Awarding of certificate of qualification;

Employment.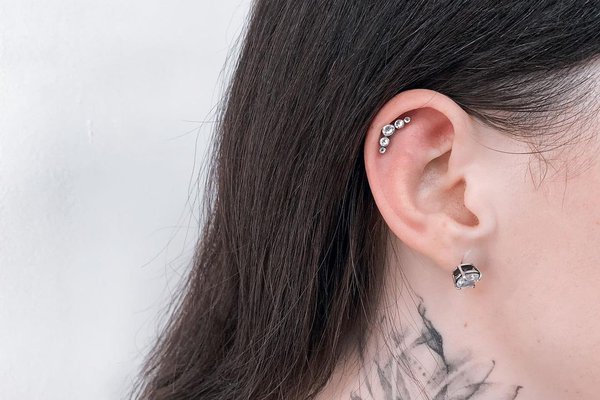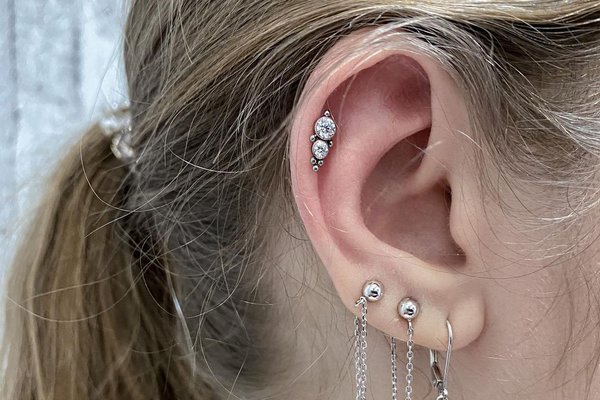 Educational program
The training program consists of two main parts: theoretical and practical.


Theoretical lessons are devoted to studying theoretical basics of piercing art, which then will be reinforced in practical classes.
The training program includes:


Review of a procedure room, its  infrastructure;

Review of work equipment and tools;

Review of preparations and materials for a procedure;

Antiseptics and disinfectants, their use;

Classification of piercing needles;

Classification of earrings;

Anesthetics, anesthesia, restrictions and indications;

Study of the anatomical structure of the human body;

Review of all vital points, their location;

Sharpening all techniques of piercing;

Care of the treated skin area;

The psychology of communication with customers;

How to resolve conflict situations;

Examination tasks.


Qualified, experienced, responsible piercing masters are always in great demand among tattoo parlors and customers. The tattoo studio "VeAn" will help you to become a real specialist. All you need is your personal desire to learn, to master the skills of piercing, and develop in this area.