Tattoo removal in Uzhgorod
Despite the fact that tattoo art has been known to everyone for a very long time, the popularity of tattoos is growing day by day.


It is not surprising, because tattoo images have many advantages. It is an effective way of self-expression, demonstration of individuality, a personal style. Furthermore, with the help of a tattoo, you can express your emotions, feelings, your life priorities and hobbies. Many people apply tattoos in memory of important life events, such as a wedding or the birth of a child. However, more often people decorate their bodies with images just because they like it.
Due to the fact that tattoo services are in great demand, there are many masters who provide their services. Unfortunately, not all of them are qualified, so you need to be extremely careful when choosing a tattoo artist. If you have met an incompetent master, do not despair, because there is always a way out. The tattoo studio "VeAn" offers effective laser tattoo removal.
Laser tattoo removal of tattoos of any color, size and lifetime in Uzhhorod. We specialize in providing quality, painless and safe tattoo removal service. You are guaranteed to enjoy the final results, as well as our reasonable prices.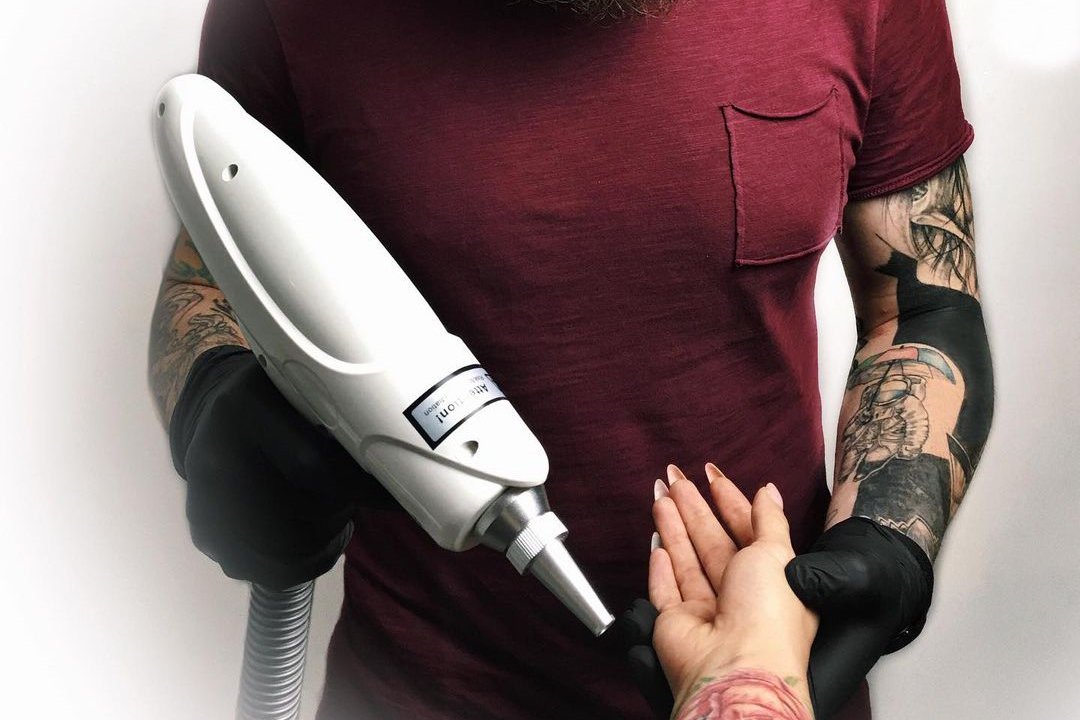 Laser tattoo removal from VeAn
We have chosen laser method of tattoo removal, because it has many benefits:


Safe for health;

Painless tattoo removal method;

Does not damage skin;

Does not cause allergic reactions;

Does not leave burns and scars;

Effective removal of pigments of any color and quality.


There are many methods of tattoo removal. If your tattoo is faded and you want to apply something new, then you can choose the overlapping, when the old image is overlapped with the new one. If you want to completely remove tattoos from your skim, then laser removal is the best solution. Many masters use a remover, but this method cannot be considered safe, as there is a high risk of damaging the skin. The use of such chemical preparations can lead to cicatrization, scars, or burns.
In the tattoo studio "VeAn", we do care of the health of our customers, so we apply the safest method of excretion of tattoo colorants.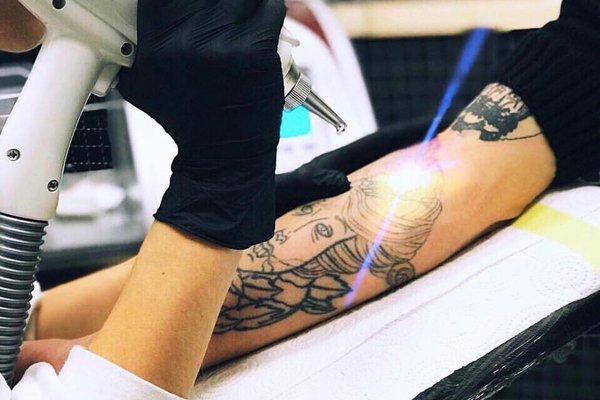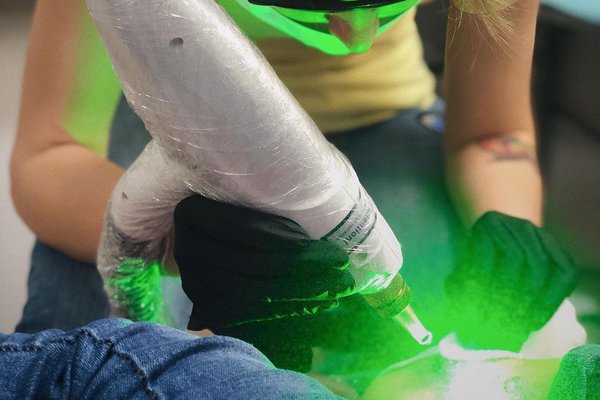 Principle of operation of laser equpment
The principle of laser removal is quite simple.


A master sets the wave frequency and the depth of their penetration into the skin layers. After that, laser rays are directed to the tattooed skin area. Rays penetrate the skin layers, and absorb molecules of colorants that leads to their destruction. Small particles of colorants go out of the body through the lymphatic system.
This procedure is carried out once a month, as more frequent use of laser equipment can cause undesirable skin reactions. The skin needs time to recover before the next removal session.
The number of sessions may vary. Much depends on individual characteristics of the human body. For some people, two laser procedures is enough, others may need up to eight sessions. Each customer is a unique case.
It is important to understand that the main thing is not the number of laser procedures, but your health. If you want to remove a tattoo, but are afraid for your skin and health, then welcome to our tattoo studio. We will remove any tattoos absolutely safely, painlessly and efficiently.