Piercing training course in Kamianets-Podilskyi
Piercing is a popular beauty procedure. Only qualified masters can perform the procedure without harming your skin.


The procedure implies puncturing the soft tissues of various parts of the body with the subsequent insertion of earrings, chains, studs, rods, and tunnels into the holes.
Piercing is very popular service. Earlobe piercing service is very preferable by men and women of different ages. Other types of punctures like nose, cartilage, intimate piercing, are in demand among young people.
Everyone who wants to get a piercing should turn to an experienced master who will perform the procedure safely, painlessly and without complications. That is why the profession of piercing artist is so popular. You can master this specific skill in Kamianets-Podilskyi in the tattoo studio «VeAn».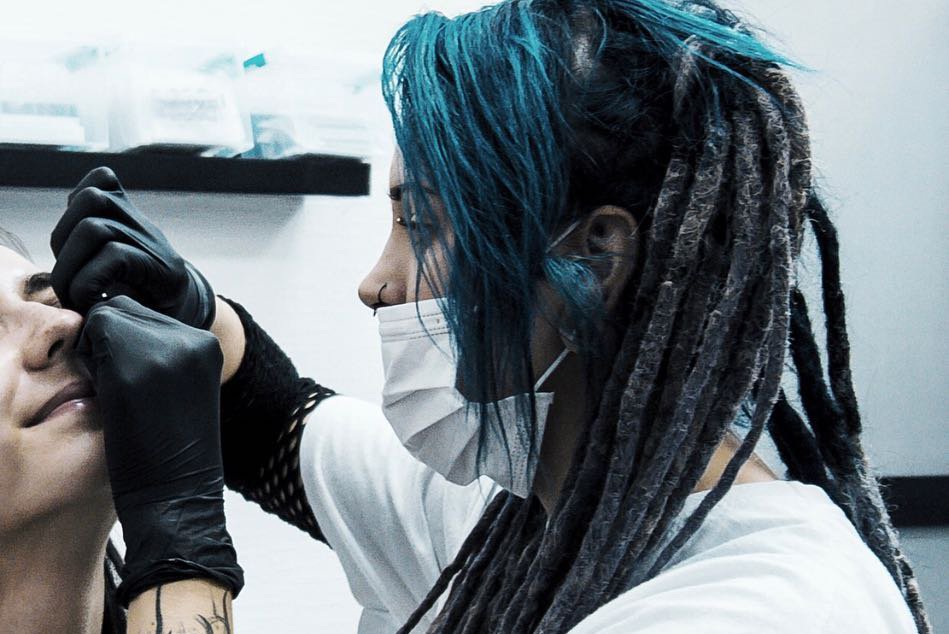 Specially designed piercing training course
from our studio in Kamianets-Podilskyi
Our masters have designed the proprietary methodology.


The course corresponds to the academic educational level and includes both theoretical and practical classes. Our tutor make their best to make classes interesting and useful. Our attendees note that classes are interesting, lively and exciting.
Even a beginner can fully master the art of piercing after completing 6-10 lessons. Practical classes with live models makes it possible to sharpen skills in actual practice. We work with small groups of students, so the teacher can pay maximum attention to each one.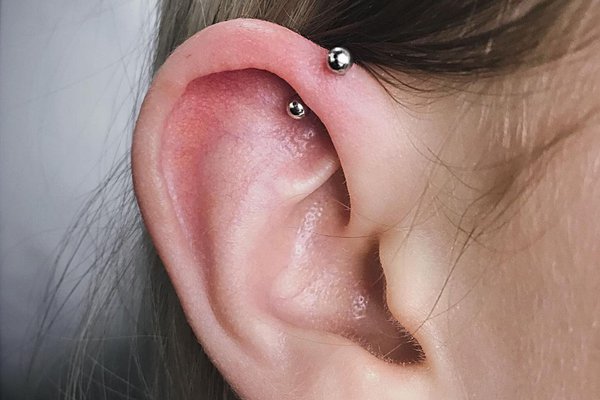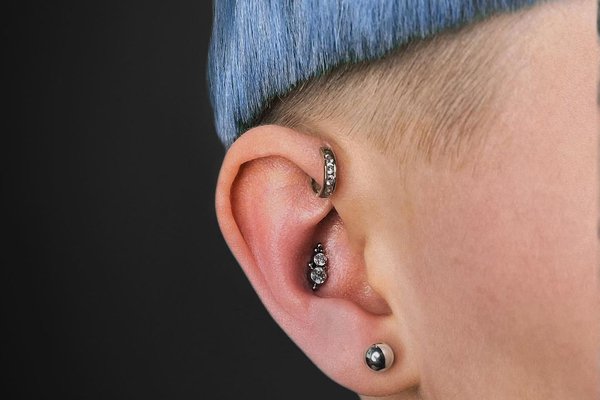 Why professional training needed?
Did you do a self-piercing at home? Are you sure that even without training you can get profit from your unprofessional piercing activity?


Remember, that can be unsafe! Without detailed knowledge of anatomy, rules of choosing right tools and rules of initial skin treatment before the procedure, you can harm the skin of your clients. Non-observance of certain rules that you can learn in the process of training can lead to swelling and other undesirable complications. Even improperly chosen jewelry can cause troubles during the healing process.
We invite not only beginners who want to get new skills, but also practicing masters who want to improve their qualification level or bridge the skill gap.
Our teachers are the best specialists who can teach many tricks and details. Come to class and you will see it by yourself. We invite everyone to attend our piercing training course! Welcome the tattoo studio "VeAn", where you can meet our masters and have a look at their works. We are ready to answer any questions. Moreover, we offer our students a special opportunity to sharpen their skills by assisting at the real piercing session, with consent of the customer.
Main points of the training program
Basics of piercing art.

Rules of performing the procedure.

Basics of anatomy.

Tools, preparations and disinfection.

Work with special mannequins.

Work with live models.

Final exams.


After completing the piercing training course from the studio 'VeAn' in Kamianets-Podilskyi, each student is awarded a certificate confirming professional qualification. Then, you can start your professional activity as a piercer. Any tattoo parlor, including the studio "VeAn", will be glad to see you as a member of our team. Our certificates are recognized in the professional environment, including the Ukrainian Association of Tattoo and Piercing Masters.
You can learn more about the training programs, class schedule, and the cost of the full training course in Kamianets-Podilskyi by phone or personally by visiting our studio.