Permanent makeup in Kamianets-Podolskyi
There is no longer need to spend hours on morning makeup to always look attractive, correct facial contours and conceal some facial defects.


The procedure of cosmetic tattooing or permanent makeup is a perfect solution to all the above problems. However, you still need to remember that it is referred to your appearance, so you need to turn to experience professionals.
The tattoo studio "VeAn" in Kamianets-Podilskyi offers you the service of permanent makeup! Our specialists:


Are the masters of tattoo art and use modern techniques of tattooing;


Know the basic rules of traditional makeup, so they will easily create the perfect shape of your eyebrows or lips;


Will select the perfect pigment color, taking into account your skin type and its color;



Ensure safety for your skin.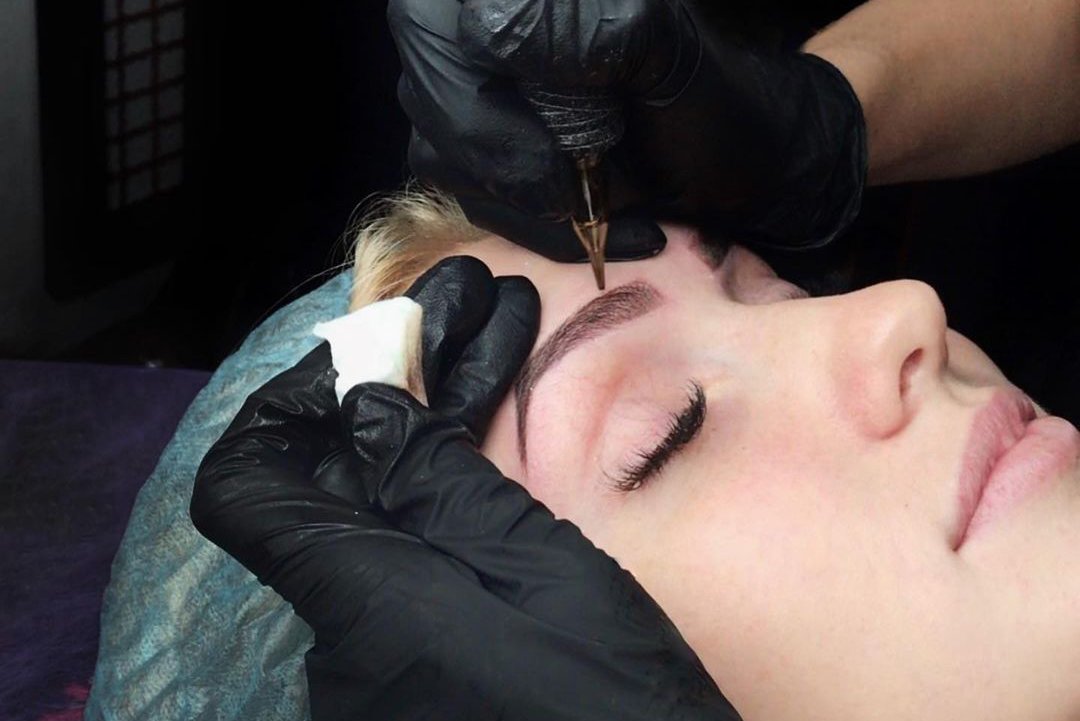 Communication with customers
There are several steps of performing any body modification procedure:


The first step is a personal consultation, when the customer can clarify any unclear issues;


Then, the master and the customer create a suitable sketch together;


The procedure is carried out under local anesthesia;



At the end of the procedure, the master gives the customer detailed recommendations on aftercare, until the tattooed skin area is completely healed.


We use quality consumables and special equipment. All procedures take place in clean procedure rooms.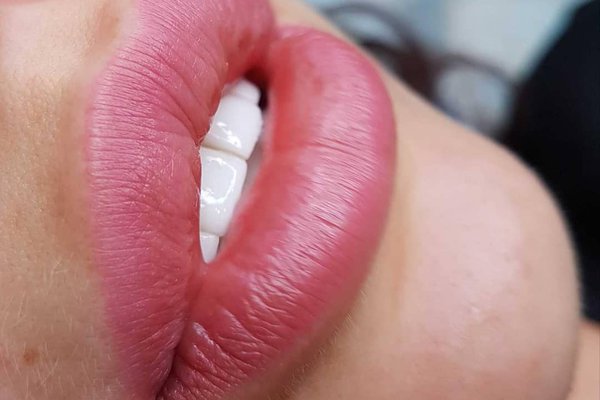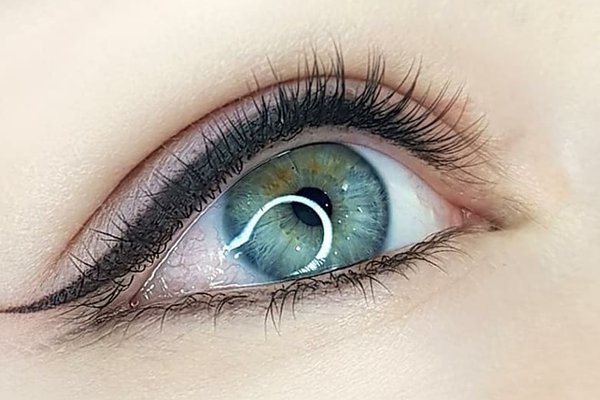 Eyebrow permanent makeup
This procedure allows you to change the shape of eyebrows or hide some cosmetic defects.


In Kamianets-Podilskyi you can make your eyebrows look perfect without any additional care.
If you have some defects, for example, asymmetry or absence of hairs on a certain segment of the eyebrow, then the procedure will become a solution of your problems. In this case, the shading technique is recommended, as this technique makes it possible to create a pencil liner effect.
The hair stroke technique is also very popular, as your eyebrows look the most natural. The master fill empty spaces between your natural eyebrow hairs and your eyebrows will look impressive and natural.LIP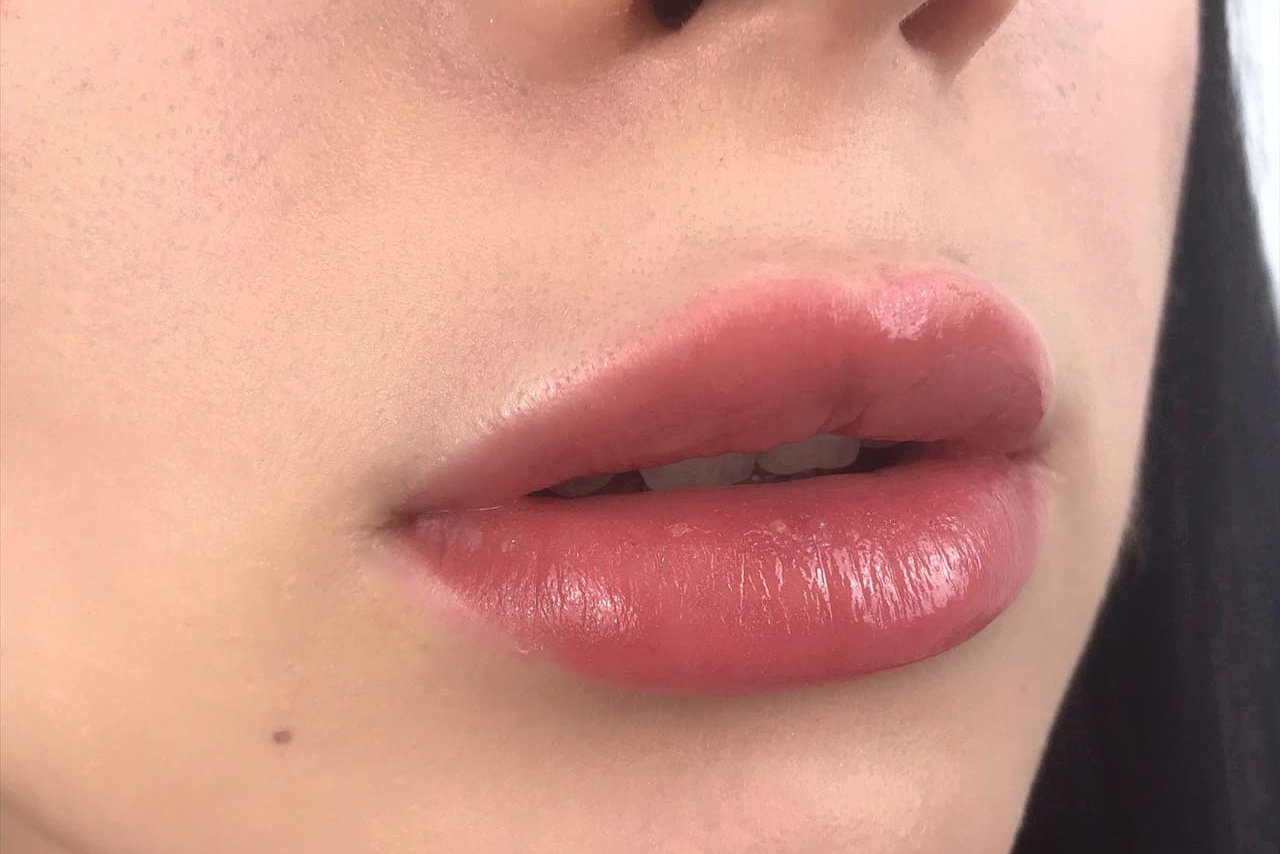 Permanent makeup
Lip permanent makeup will last for several years.


The procedure of cosmetic lip shape correction is performed under local anesthesia, as the master introduces a coloring pigment into the skin layers.
Before the procedure, the master carefully selects the suitable color of a pigment so that your lips look as natural as possible. In our studio, we offer the services of the lip contour correction, lip blushing or full color filling techniques.
Eyelid permanent makeup
Eyelid permanent makeup is a procedure for women who want to make their eyes look more expressive.


The procedure is also performed under local anesthesia. This unique procedure allows you to mke your look brighter and save up to several hours daily.

In the studio "VeAn" in Kamianets-Podilskyi, we offer several types of eyelid permanent makeup: eyeliner permanent makeup, permanent eyeshadows. We invite you to personal consultation to learn more about the procedure.
Moreover, we offer the service of correcting facial contours, which allows emphasizing your facial features and visually making your face younger and more expressive.
Professional permanent makeup
in the studio VeAn in Kamianets-Podolskyi
The procedure of tattooing is quite complicated. It requires a certain experience and skills.


In addition, it is very important to comply with sanitary standards. Non-professional makeup artists, who work at home, often cannot provide the necessary and safe conditions. Therefore, we strongly recommend turning to approved specialists.
Our studio guarantees complete safety and high level of service. You learn more at the individual consultation. Welcome, we will be glad to see you in our studio.