Tattoo training course in Kamianets-Podolskyi
Tattoo art impresses with its versatility and diversity.


Many people all over the world are fans of this original art. Therefore, the demand for professional masters are growing, and more and more people want to master the skill of applying a long-lasting image to the skin. We offer the best training program for mastering the art of tattooing in the studio 'VeAn' in Kamianets-Podilskyi. The program is designed by our specialists. Our course leavers can start professional activity as tattoo artists upon completion of the course.
Educational process is quite difficult, but incredibly entertaining and interesting. We invite not only novice artists, but also practicing masters to improve skills. You will definitely learn many new things for yourself. Sign up for tattoo training course in the studio "VeAn" in Kamianets-Podilskyi.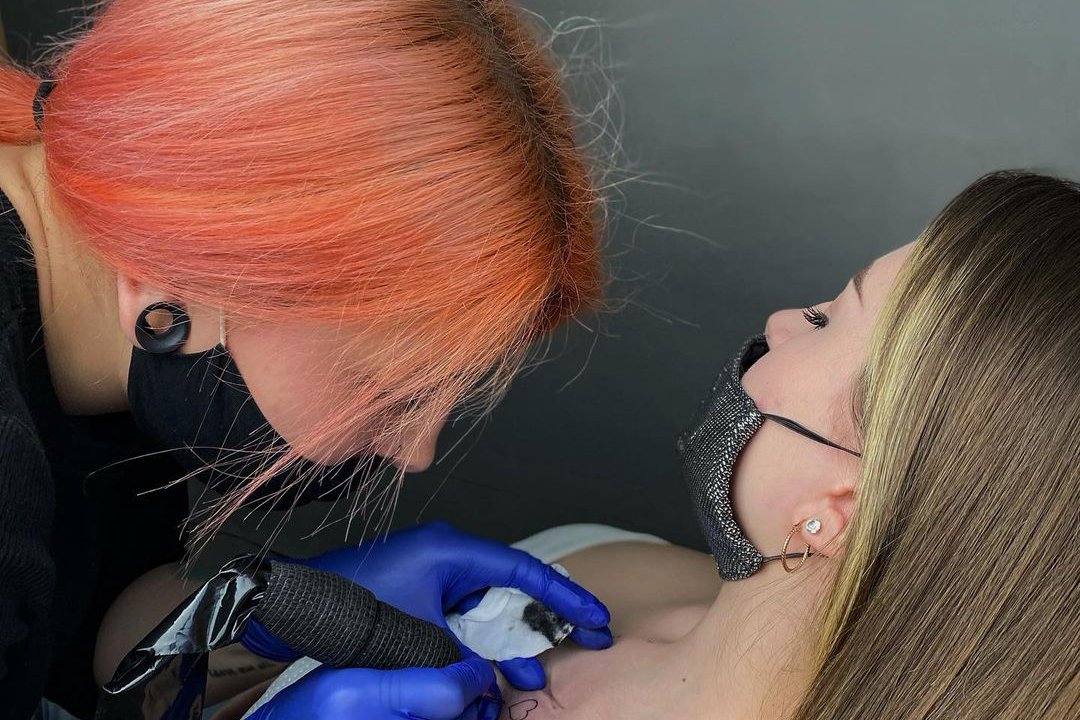 Specially designed program
from our spesialists
We invite people who have artistic taste and drawing skills, otherwise, it will be difficult for you to implement the knowledge in practice.


If you have never drawn before, it will be useful to sign up for a basic training course in an art studio.
How are classes organized?


Practical experience is very important for any tattoo artist. However, there are plenty of not less important issues that should be covered:


The rules of selecting working tools, and their application;

The basics of pigmentation, color management;

Sanitary standards, rules of disinfecting equipment, tools and working surfaces;

Rules of successful consulting visitors on the further skin care after the procedure.


A training course from the studio "VeAn" in Kamianets-Podilskyi includes not only theoretical lessons, but also practical exercises. Our attendees first master their skills on an artificial skin, learn the basics of black-and-white and color tattooing.


During the course you will study:


Techniques of overlapping old tattoos;

Different styles and trends of tattoo art;

Sketching basics.


After prior training, students can try their hand at tattooing the skin of live models. Experienced teachers constantly supervise the whole process. We provide students with professional tools and high-quality consumables. This simplifies the educational process and helps student to develop a habit of working with quality instruments.
Upon completion of the course, graduates are certified as professional tattoo artists. You will be able to build up your own customer base and make a name for yourself!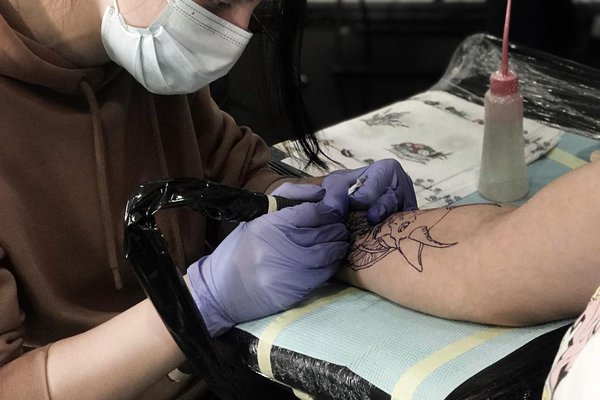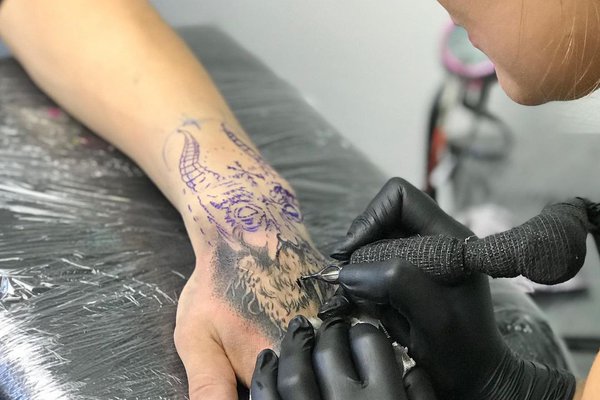 Pros of tattoo training in the
studio VeAn in Kamianets-Podolskyi
We have designed a training course, so that our students can benefit from the training process; acquire new knowledge and skills in a short time.


Teachers are giving classes in our studio, specially equipped in accordance with all educational standards.


All teachers have tremendous experience.



The course includes theoretical and practical classes to ensure the highest level of preparation.


We guarantee reasonable prices, as well as the further job placement assistance. Moreover, we will be glad to offer the most gifted course leavers to become members of the 'VeAn' team.