Removal of tattoos in Kamianets-Podilskyi
People of very different age and social situation often decorate their skin with different tattoos.


At the same time, such body decorations are equally popular among both men and women.
The history of vogue of tattoos go back to the middle of the 20th century, and now this art experiences a new wave of popularity. Largely, this phenomenon is explained by the following factor: modern technologies and equipment have appeared, allowing creating realistic and quality tattoos of any color and as painlessly as possible.

It should be noted that, in many respects, rapid development of the tattoo industry also influences the growing popularity of tattoo art as a whole. You can visit the tattoo studio 'VeAn' in Kamianets-Podilskyi and appreciate our occupational attainment. Our tattoo artists are real masters of artistic tattooing. They are talented artists, who have the necessary skills and experience. Our specialists offer tattoos of any style and direction.
Despite the growing number of people wishing to decorate their skin with unique tattoos, the number of those who want to get rid of tattoos is also increasing. We strongly recommend turning to experienced professionals who have the necessary equipment and skills of tattoo removal. The tattoo studio "VeAn" in Kamianets-Podilskyi offers the service of safe tattoo removal.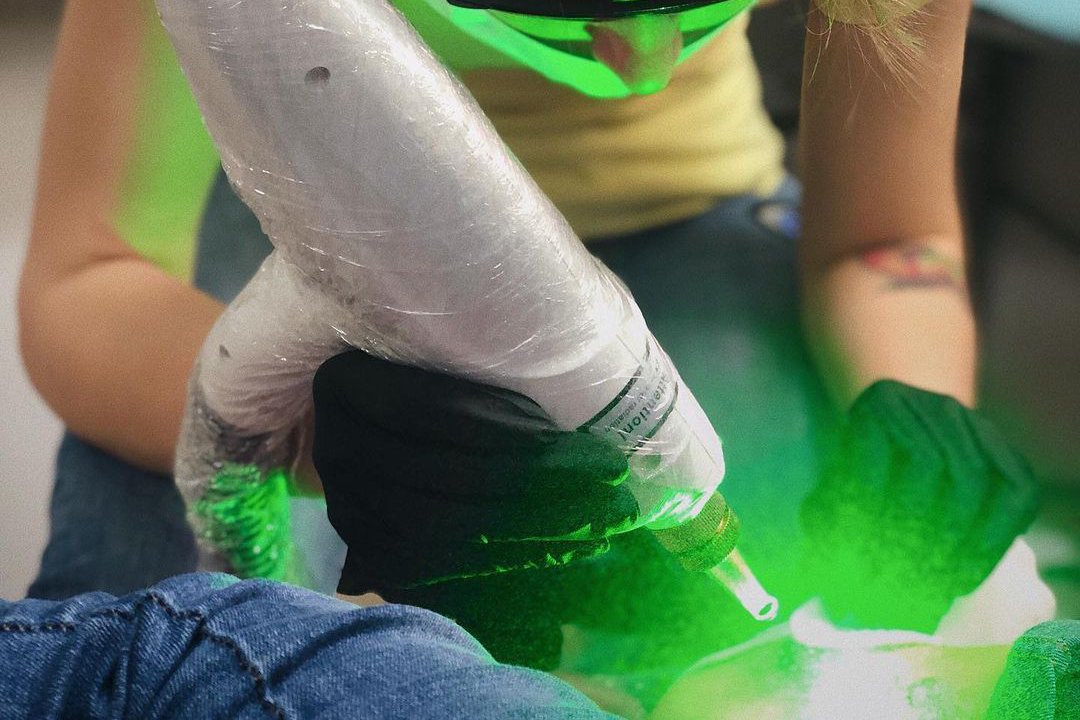 How to get rid of tattoos
There are many traditional, popular and "quack" methods of tattoo removal:


A surgical operation;

Skin polishing;

Acid or alkali;

Liquid nitrogen or electric current.


Attention! We strongly recommend avoid using any of the above methods. As a rule, there is a risk of getting scars, stigmas, and other skin lesions.
In our studio "VeAn" in Kamianets-Podilskyi, you will be sure that our specialists will remove your tattoos 100% safely and without any undesirable consequences. For the procedure, we use modern laser equipment.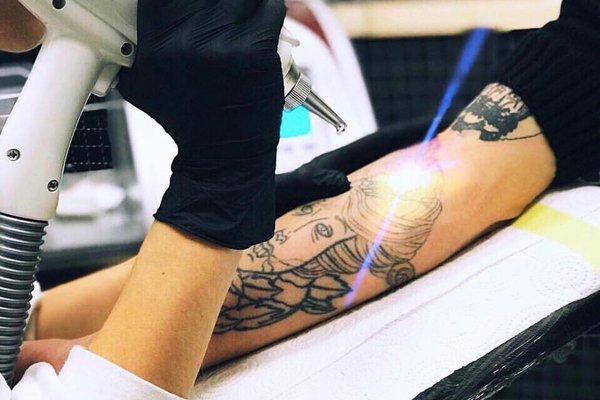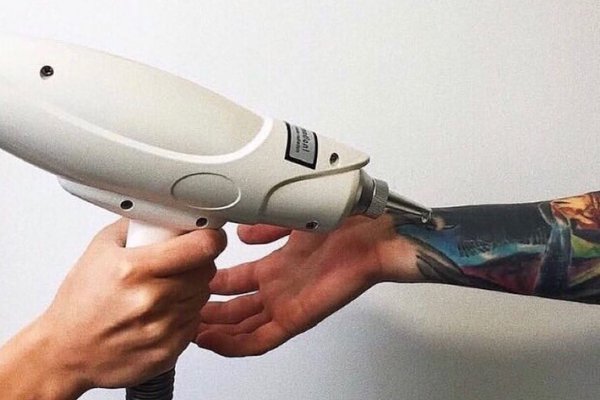 How it works?
Laser tattoo removal in Kamianets-Podilskyi is the most effective and safe way to get rid of exasperating or old tattoos.


Under the influence of laser irradiation, molecules of tattoo pigment is split into micro particles, which are completely removed from the body through the lymphatic system. In this case, the dermis remains intact. If the client has very sensitive skin, local anesthetics can be used.

Laser equipment is set up individually before every procedure. The following parameters are taken into account:


The color of inks.

Properties of the pigment.

The size of the tattoo and its durability.

The depth of penetration of the pigment into the skin.

Skin type and its tone.


As we use pulsed laser equipment, it is possible to customize its settings in accordance with the customer's skin type. In the overwhelming majority of cases, tattoos are applied in several stages, especially if we are talking about artistic tattoos that are complex in execution, multi-color or large-sized.
Therefore, the complete removal of a tattoo should also be carried out in several stages. The number of sessions and the duration of the break between them is determined individually for a particular customer. You can contact the tattoo studio "VeAn" in Kamianets-Podilskyi to learn more accurate information.
As a rule, 2-4 laser sessions are required. The time break between sessions is about 30-45 days. This break is needed to let the skin time to restore.
Indications, limitations, warranties
A prerequisite for successful and safe tattoo removal in Kamianets-Podilskyi is strict adherence to skin care recommendations after a session.


It is not allowed to visit steam rooms, saunas and so on. It is undesirable to use cosmetics, which include alcohol. To speed up the recovery process, it is necessary to use special regenerating ointments.

The masters of the tattoo studio VeAn do their job properly and responsibly. A lot will also depend on proper skin care after the procedure. Therefore, upon condition of joint efforts of the customer and the master, we can guarantee the following conditions:


Complete removal of the whole tattoo.

Observance of all sanitary and hygienic standards, and complete painlessness of the procedure.

No any traces left (seams, scars, stigmas).


We will be happy to offer an individual consultation. Welcome to our studio in Kamianets-Podilskyi!