Piercing in Kiev
Today, almost every person has piercing, not including classic ear piercing, which most women have.


Many wear piercing just for themselves; others strive to attract the attention of people around. In all cities, many studios offer piercing services, but quality and safety are not always 100% guaranteed. If you would like to get a piercing, welcome to the tattoo studio "VeAn" in Kiev. Our masters are qualified specialists with vast experience. We use exclusively quality materials and equipment, and strictly observe all sanitary rules.
In our studio, all types of piercing are available:


Ear piercing;

Lip and mouth piercing;

Nose piercing;

Eyebrow piercing;

Intimate piercing;

Piercing of any other parts of the body.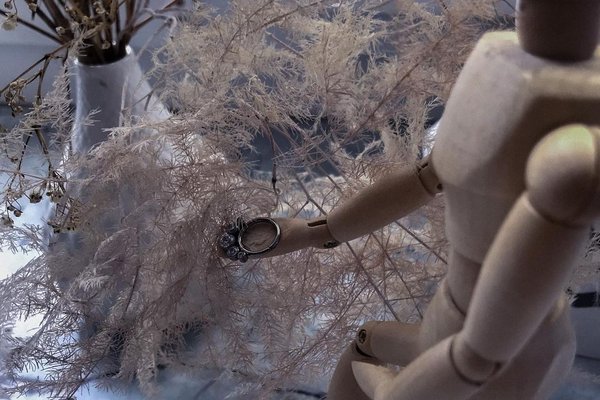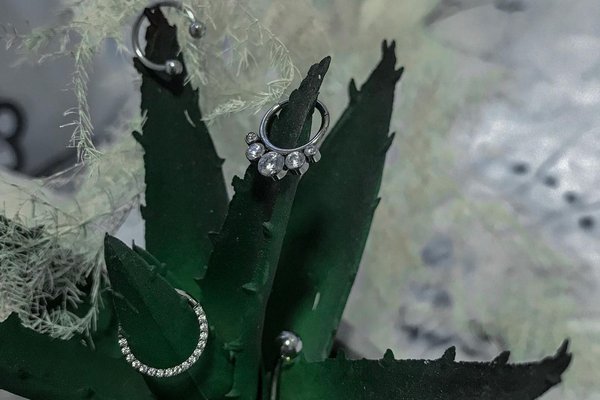 Ear piercing includes:


Classic lobe piercing;

Helix piercing; industrial piercing - two perforations made on the upper cartilage;

Tragus piercing - on the outer portion of the ear near the face.


If the procedure has been carried out correctly and in accordance with sanitary norms, ear piercing is harmless only if the upper part of the ear is not overloaded with heavy earrings. Otherwise, this can lead to loss of the upper part of the ear.


There are several types of oral piercing:


Monroe  piercing - on the left-hand side on top of the upper lip;

Madonna - in the upper lip, off-center on the right;

Snake bite - two piercings evenly separated on the lower lips;

Medusa - on the philtrum below the nose;

Smile - an earring is visible only when smiling;

Tongue piercing;

Cheek piercing.

Nose piercing types:


Nostril piercing;

Septum piercing - a puncture of internasal septum;

Bridge piercing;

Nasallang - a horizontal puncture of the tip of the nose.

Eyebrow piercing:


Perforation of left or right eyebrow, mainly vertical puncture;

Intimate piercing:


Nipple piercing (popular among women and men, rather original type of piercing);

Genital piercing (as a rule, people prefer this type of piercing to diversify or improve sexual life).

Piercing of other body parts:

Play piercing - in the form of a corset;

Tunnels (on lips, cheeks, ears).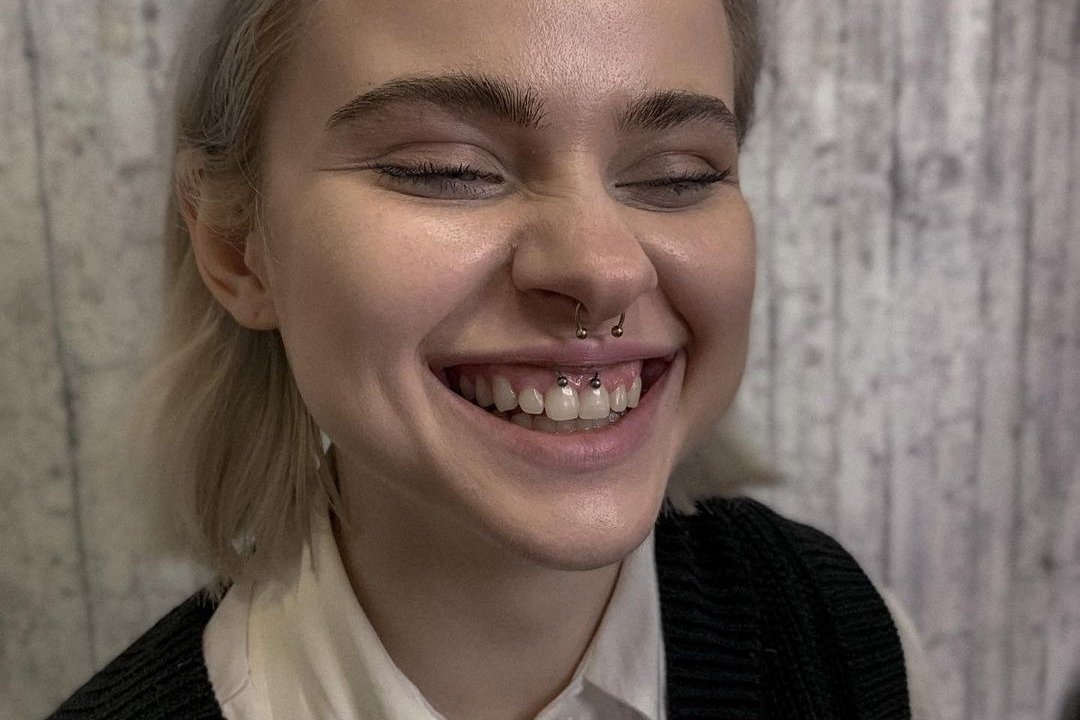 Safe procedures
Piercing is a very popular service in Kiev.


When choosing a tattoo studio for visiting, it is important to pay attention to sanitary conditions. Our tattoo studio takes care of customers and strictly complies with all sanitary standards, hygiene norms and disinfection rules.
All procedure rooms are cleaned and disinfected on a scheduled basis. All the equipment and re-usable tools are regularly sterilized and disinfected. Our specialists work in disposable gloves, in compliance with hygiene rules. All working tools, as well as needles and earrings are thoroughly disinfected at the presence of the client. At the end of the procedure, the master will give recommendations for the care of the pierced area.
Depending on the type of piercing, a piercing process may be accompanied by painful sensations. In order to make the procedure more comfortable, our specialists can apply special anesthetics.