Permanent makeup in Kiev
In the metropolitan city of Kiev, people often feel a lack of time. They have to spend about two or three hours to get to work and back home. The process of morning routine is easier for men: woke up, washed, dressed up and ready. However, girls and women have to wake up early in the morning to brush up, to put on makeup and not to be late for work. After all, a makeup process takes a lot of time and nerves: uneven eyeliner, asymmetrical eyebrows, dried mascara, broken pencil and much more. Do not forget about money spent on cosmetics. There is a quite simple solution that will allow you to forget about any anxieties, we mean permanent makeup.
Permanent makeup is long-lasting, but this does not mean that it lasts for life. It's not a tattoo, not a "lifelong mark" - it's a "long-lasting makeup" that will last for a few years. Every woman dreams of being the most beautiful for her man, for people around, and for herself, but she has to spend a lot of time to keep her makeup look fresh. Thanks to permanent makeup, our beautiful women can forget about all the shortcomings of ordinary cosmetics. The tattoo studio "VeAn" in Kiev offers the services of highly qualified masters of permanent makeup with a wealth of experience. For the procedure, our specialists use exclusively high-quality equipment and supplies. Our tattoo studio offers a list of services:


Permanent makeup of eyebrows (classic, microblading method);
Lip permanent makeup;
Permanent makeup of eyelids (eyeliner on upper and lower eyelids, eyelash enhancement).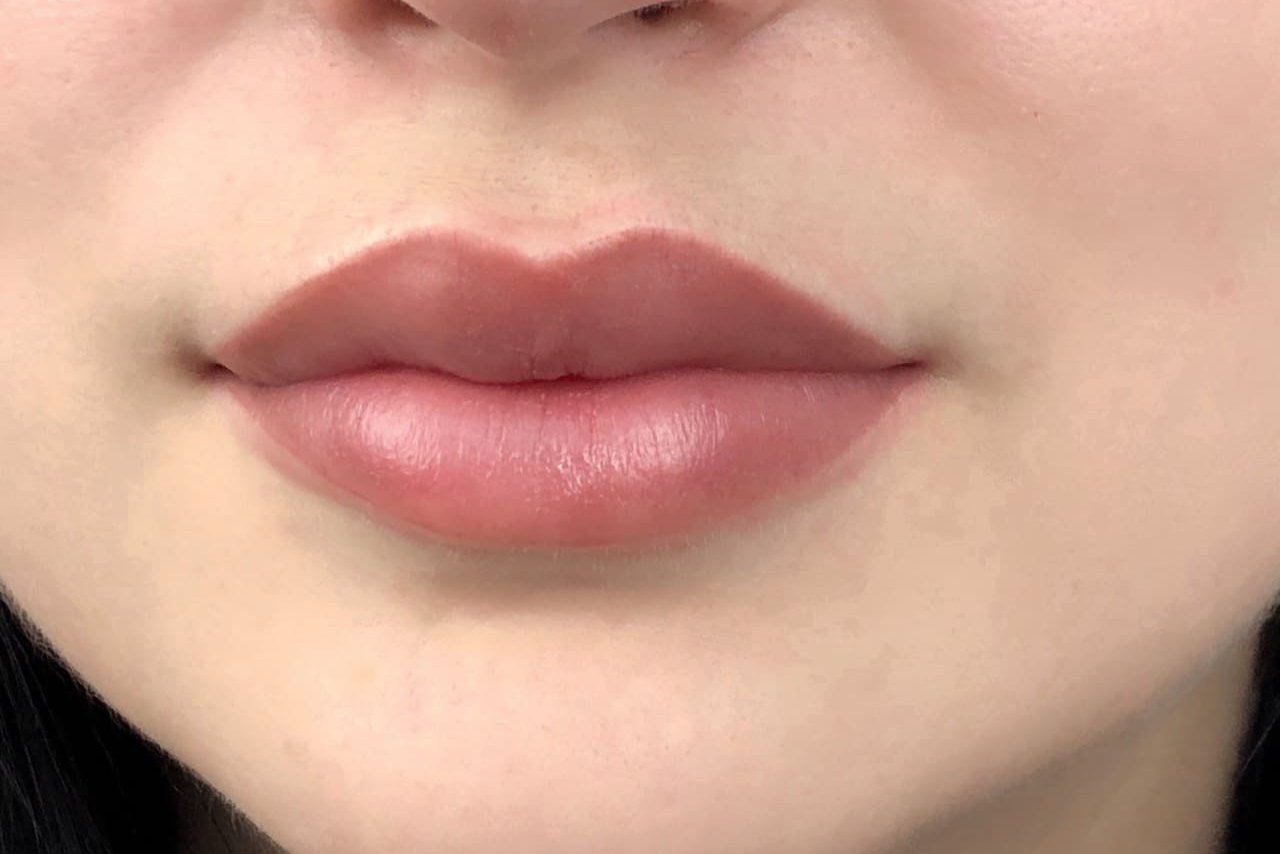 Advantages of permanent makeup
Permanent makeup is the perfect solution for many women.


You will forget about messy makeup that takes a lot of time. Modern technologies are aimed at saving your time that you can spend on more important things. Moreover, it saves your budget, because there is no need to spend money on cosmetics anymore. It saves your nerve cells, because you no longer need to worry about your appearance around the clock.

Permanent makeup effectively emphasizes the natural beauty, as well as makes the eyes more expressive and lips riper. With the help of permanent makeup, your eyebrows will always look well. Every woman dreams of perfect, symmetrical shape of eyebrows. In addition, the most important advantage of permanent makeup is its moisture resistance. After all, even the most expensive cosmetics can be washed off with water. With permanent makeup, you will feel comfortable and confident regardless of weather conditions.
The procedure implies the injection of pigment in the upper layer of dermis. High quality permanent makeup looks natural. Cosmetic tattooing allows correcting various facial defects (thin lips, asymmetrical eyebrows, cleft lip, etc.) A professional master can conceal such facial defects as scars, pigment spots and so on.

The most important thing is to enter the pigment properly, so the following conditions should be observed:


Only qualified master should conduct the procedure;

The needle-penetration depth should be optimal;

Straight, clear lines;

The right shade of pigment;

Quality materials;

Quality branded equipment.
In our studio, you can get a free consultation from our tattoo masters. Our specialists will describe the forthcoming procedure of permanent makeup, tell you about all contraindications and ask any questions. You will also be provided with all the necessary recommendations that must be followed before the procedure, as well as recommendations for the further skin care. It is important to understand that the quality of permanent makeup depends on both parties, the master and the client. It is important to follow all the recommendations, as your health and beauty directly depends on this.